World's largest solar park nearly complete
13 June: The world's largest solar park of 1GW capacity is nearly complete, according to consultancy firm Mercom Capital Group.
The Kurnool Ultra Mega Solar Park will be the largest solar installation at a single location in the world once complete, taking over from Adani's 648MW Kamuthi plant in Tamil Nadu and an 800MW plant in China.
An Adani executive also told Mercom that the firm has received an extension from India's largest utility NTPC to the end of July in order to complete the project.
Azure Power's 100MW project at the park has just been completed, while Greenko commissioned 500MW of projects in April and SBG Cleantech commissioned its projects by the end of March.
India's first canal top solar PV system at NTPC Mouda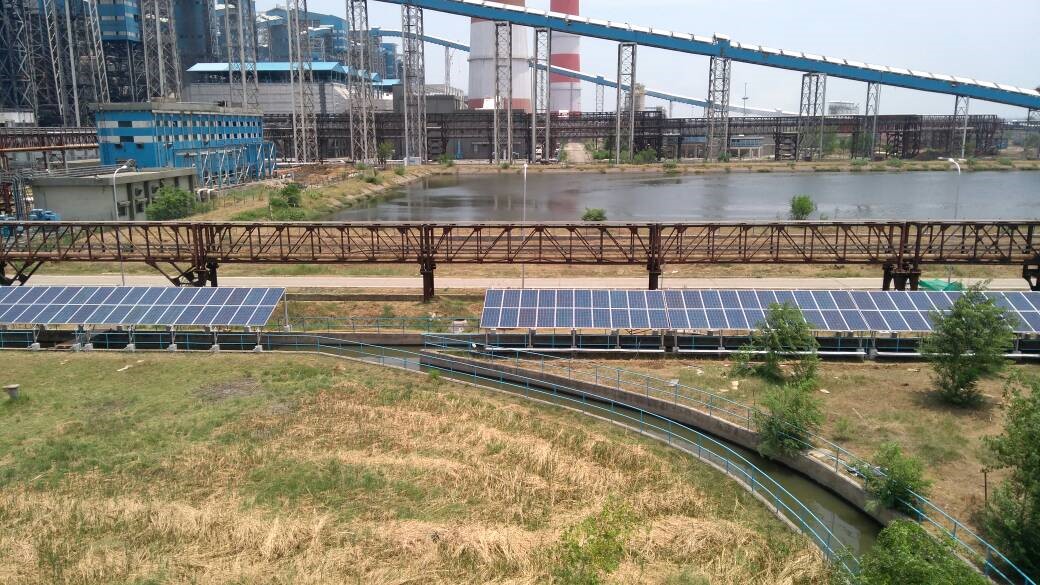 13 June: NTPC has commissioned a 150kW canal top solar PV system on a cooling water channel at its 2,320MW Mouda Thermal Power Project, near Nagpur in Maharashtra.
This PV system makes use of the side walls of the cooling water channels as its load bearing structure. This significantly decreases the cost of mounting structures.
NTPC said the system also has several other unique advantages such as land conservation and water conservation due to reduced evaporation. It also increases PV generation due to cooling from the water and a reduction in dirt.
NTPC Installs 110 KWp AC Microgrid at NETRA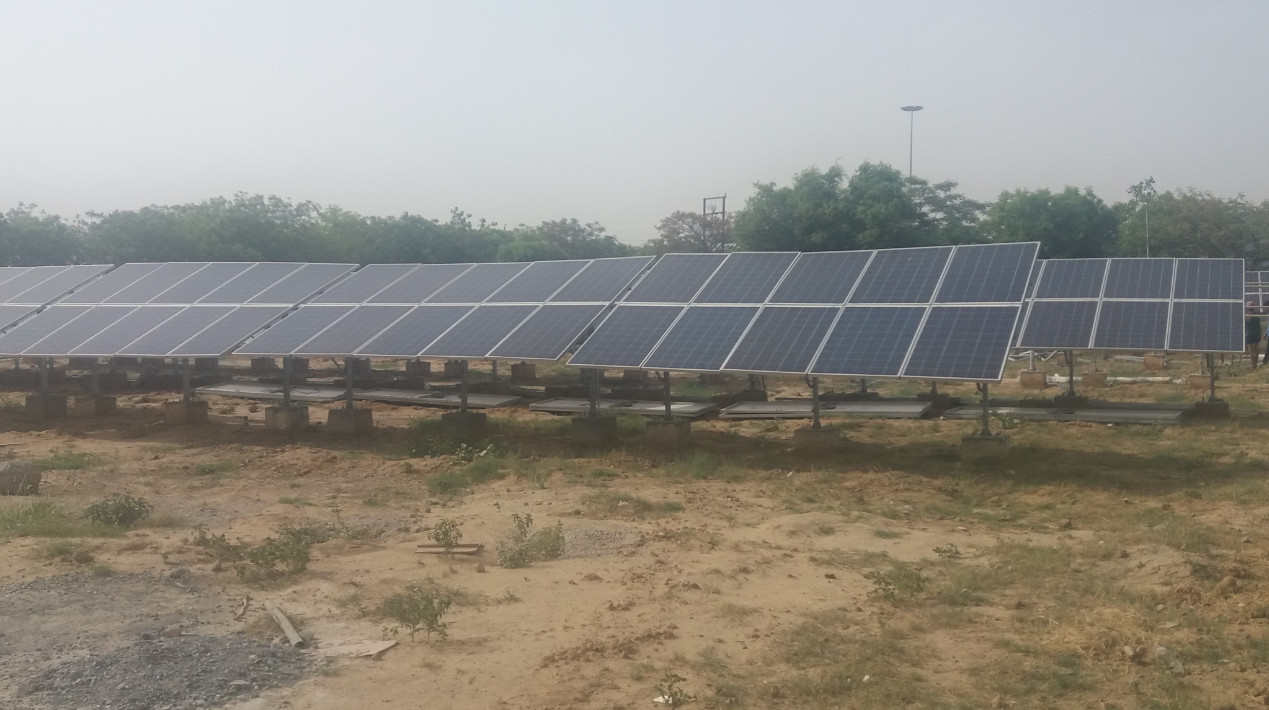 9 June: NTPC has installed an AC Microgrid test bed including 110kW of solar PV and demand side management to cater for three-phase critical loads at NTPC Energy Technology Research Alliance (NETRA), the R&D arm of NTPC Ltd in Greater Noida.
The system architecture and centralized control was designed in-house to monitor and control all generating sources, storage and loads. The system is designed to maximize the PV generation in the case of grid interruptions.
NTPC said this type of microgrid will be useful in places where the grid is weak or absent.