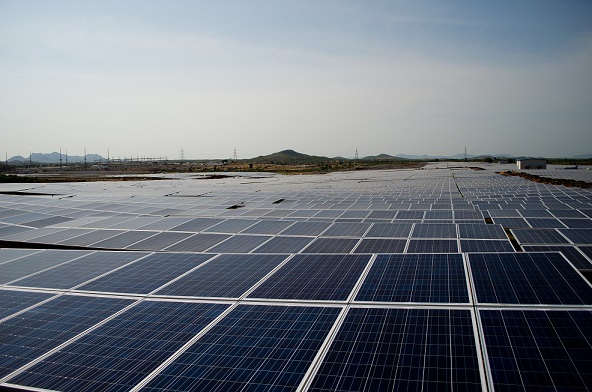 Indian utility NTPC has invited bids for 35MW of grid-connected solar PV projects across two states, with the requirement to source domestic solar equipment.
The tender is for a 20MW project at Simhadri in Andhra Pradesh and a 15MW project at Ramagundam in Telangana.
The scope of work includes design, engineering, manufacturing, supply, packing and forwarding, transportation, unloading, storage, installation and commissioning of the projects. O&M shall also be provided by the bidder for 15 years.
After a hiatus of tenders including domestic content requirement (DCR) in India, NTPC has reignited such tendering this month even though there are just four months to go until the DCR must come to an end due to a WTO ruling.