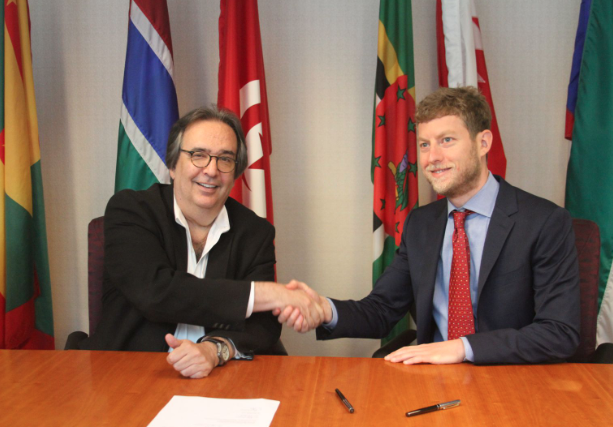 US government development finance institution Overseas Private Investment Corporation (OPIC) has committed US$25 million in financing to a fund managed by off-grid solar firm SunFunder, which will provide loans to companies developing off-grid solar products and solutions for Sub-Saharan Africa and Asia.
SunFunder forecasts that its Solar Energy Transformation Fund will make individual loans to more than 50 off-grid solar companies, which in turn will enable more than three million people to gain access to clean, affordable energy and lighting.
The OPIC commitment consists of both a senior and a subordinated tranche, which will help catalyze other impact-focused investors to achieve a target fund size of US$85 million
"OPIC's support of this project advances several agency priorities," said OPIC president and CEO Ray W. Washburne. "In addition to supporting projects that improve lives of poor people in developing countries, OPIC, through the 2X Women's Initiative, is committed to supporting women-owned and women-led businesses like SunFunder."
"OPIC's innovative participation in both the senior and subordinated tranches is highly catalytic for the energy access industry," said SunFunder co-founder Audrey Desiderato. "Their commitment is key to unlocking private capital into the SET Fund which will enable SunFunder to more rapidly meet solar companies' growing demand for debt capital, which includes commercial and industrial projects that require longer tenor five to seven year funding."
OPIC previously committed US$15 million in financing and US$10 million in political risk insurance to another fund managed by SunFunder, the Beyond the Grid Solar Fund, which provides financing for off-grid companies located in Africa, India, and the Pacific Islands. To date, the Beyond the Grid Solar Fund has provided loans to 16 off-grid solar companies, which have helped bring electricity to 1.55 million people.
In December 2016, the India government and OPIC launched a US$20 million finance initiative to fund renewable energy projects in India.