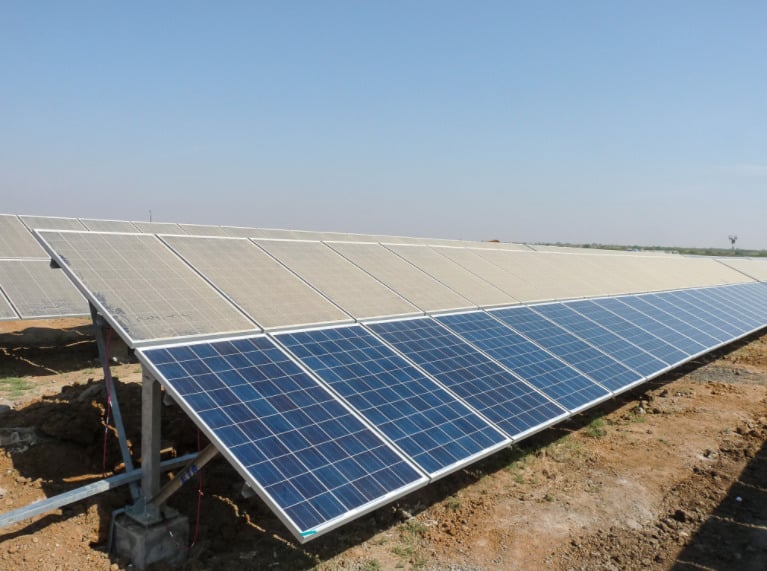 PV consultancy the Photovoltaik-Institut Berlin (PI Berlin) has formed a subsidiary based in Delhi, India, due to a high demand for laboratory testing and quality assurance in solar projects and equipment.
Much has been said about quality issues in India, particularly given that roughly 90% of the modules used in the market are imported from China, with selection often heavily price-driven. Some studies have found significant drops in module performance in India in just the first three years.
Steven Xuareb, head of the PV Systems Business Unit at PI Berlin, who will manage the newly created company, said: "Our lab in Suzhou allows us to provide quality inspections for the Indian market directly in the country of manufacture, so it's a fast and straightforward process."
Xuereb will manage the Indian subsidiary along with Dr Saurabh Kumar, who will act as local coordinator for sales and customer service.
"India is a young solar market experiencing dynamic growth. We see great potential here for the provision of services and consultation relating to the planning, construction and operation of solar power plants," said Kumar.
He also cited the government's 100GW by 2022 solar target as giving players confidence when in investing in the Indian market.
In a release, PI Berlin said the arid deserts and tropical forests of the subcontinent make inspection of components and system design "extremely challenging". The company added that its services can identify errors made during plant planning, module production, transport or installation. It also highlighted the need to remedy issues at an early stage before PV projects become operational.
PI Berlin said its services will also complement the Indian government's new standards for solar modules, which include certification and testing once equipment reaches India.
The institute also has an IEC-accredited test laboratory at its Berlin site along with the test laboratory in Suzhou, China.