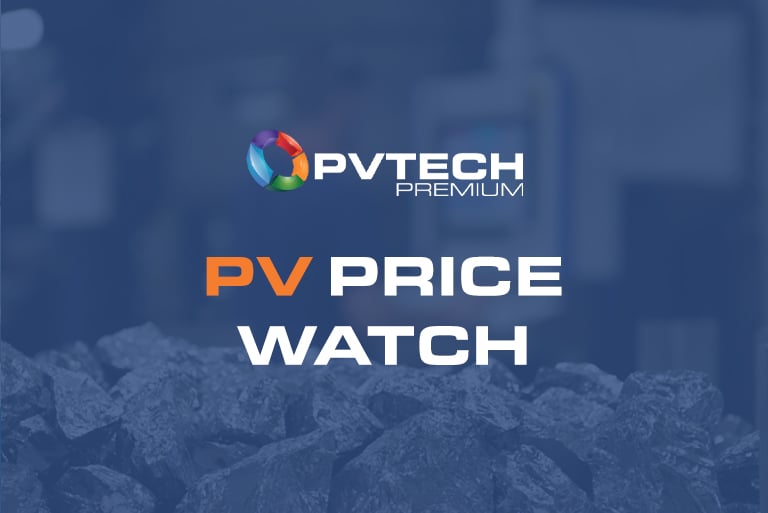 Polysilicon prices dropped across the board as of 8 May, according to the latest report from metals market research company Shanghai Metals Market.
The average price of mono recharging chips was RMB166.5/kg (US$24.05/kg), down by RMB5 from 7 May. The average price of mono-dense poly was RMB163.5/kg, decreasing by RMB4. Mono popcorn was RMB159.5/kg, dropping from RMB163.5 on 7 May. The average price of granular silicon was RMB153/kg, down by RMB5.5.

The sustained improvement in the PV industry resulted in a tight supply of upstream silicon materials. Therefore, the idea of "one who has silicon is the champion" existed in the industry.
In 2022, polysilicon prices soared by more than RMB300/kg. However, with new production capacities entering operational activity, one after another, silicon material output continued to grow, and with it the prices of polysilicon have fallen since the beginning of this year.
When it comes to the trend of polysilicon prices this year, industry analysts believe that the overall supply of polysilicon will be sufficient and gradually become a surplus. By the end of June, silicon material prices are expected to drop to about RMB100/kg.
As the upstream silicon material prices entered a downward trend, the distribution of profits in the PV industry would change. This is because the profits released in the silicon material production price may be intercepted by the wafer production price.
However, as the price of silicon materials gradually returns, the profits of the upstream of the PV industry chain will gradually be allocated to the middle and lower reaches.