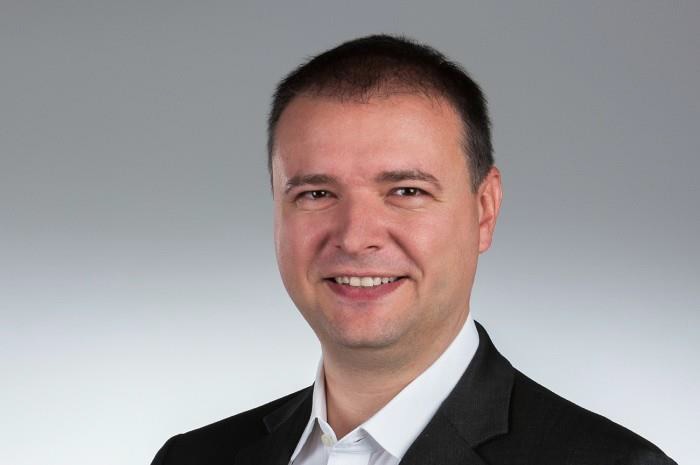 Major PV materials supplier, Heraeus Photovoltaics had launched six, next-generation, high-performance metallization pastes at this year's SNEC PV Power Expo, which characterises the rapid pace of the upstream PV industry's renewed focus on technical advancements and cost reductions.
Ahead of SNEC, Heraeus Photovoltaics had also announced it was establishing a new state-of-the-art laboratory in Shanghai, as well as 'Innovation Centers' in Shanghai and Singapore for new product development and customer specific projects.

Normally, this would be enough to seek an interview with the likes of Heraeus' CTO. However, SNEC 2019, also represented the first opportunity to speak at length with the new head of Heraeus Photovoltaics, Martin Ackermann.
Understandably, we wouldn't be delving deep into metallization issues for advanced solar cells or trying to cover six new products. Instead, we talked about the significant R&D activities and pace of those activities at the leading-edge of solar cell developments at major PV manufacturers and how this is also impacting Heraeus and the upstream value chain, like never before.
According to the latest ITRPV roadmap, silver and aluminium metallisation pastes remain the most process critical non-silicon materials, especially for high-efficiency solar cells, is this driving the number of new products Heraeus has launched at SNEC this year?
Martin Ackermann: "There has been a huge development over the last 15 years, with development still accelerating. We are seeing some specific product developments that are changing within months, rather than years, especially in South-East Asia and China, given the solar cell production levels in these regions. This of course has changes our roadmap of development and the way we see development requirements and from a management perspective. You can't be a European company with a remote office in China to really be participating in this industry. You have to be very much committed to local development in China these days.
From the technology development perspective there has also been huge change as in the past perhaps [metallisation] paste was developed on a series basis then another series would follow, ex cetera. Now we have jumps every three, four, five or six months. The major development we see these days is that you develop a 'ground' material and then you go industrialisation but you don't maintain the development level have a shipping product, it will not be the same product only months later. Efficiency gains at some cell manufacturers are happening every week so product life-cycles have gone down from say six months one month life-cycles and even improvements week-by-week.
This changes the approach from a development perspective. Yes you need to continuously work on your base foundation and what is the next thing you can really get an efficiency or process improvement from to support your customers such as faster laydown production.

So there is a lot of pressure on the industry to continuingly improve the price to performance ratio and at the same time you are in continuous development with higher requirements on your R&D. At the same time you get the cost pressure to actually reduce fab-costs. From a paste perspective we even reduce our market demand every time we invent with the customer. It's great that a module or industry perspective that it is growing but from a paste perspective it is either stable or in minor decline in the market demand as everyone is trying to get costs out.
However, I think this is a good development because a market potential reliant only on subsidies is eventually going down a dead-end. Now with the levelized cost of electricity in countries such as the UK, Germany and other countries, costs keep coming down that leads to accelerated [industry] growth as production scale benefits continues."
We are seeing changes and the pace of change throughout most of the PV value chain, notably in respect to larger wafer sizes. How is this impacting Heraeus?
This is a challenge for us because every wafer size or wafer technology requires a specific paste. In the past also the laydown costs were relatively high and screen openings were relatively wide, now the fingers are getting extremely small and try to reduce the laydown even further to improve the costs, while at the same time improve cell efficiency. We need to have the paste, not just to match the wafer but also to the process and machines and the screens being used, which is also compounded by the different machinery in operation. This means that what works well on one [production] line there is no guarantee it will work on another line.
We are noticing that the process windows are getting much smaller with a decline in paste volume batch to batch variance. This has led to us demanding much smaller specification variance from our raw material suppliers. Quality control becomes more stringent than before.
To adapt to all sorts of changes we have technical sales working in conjunction with R&D and we have separate long-term R&D activities out of the current generations of pastes. It's a case of generic long-term R&D and shorter-term local R&D supporting customers on a day-to-day basis at times. These have been significant changes for the company in recent years.
It is interesting that this approach has led to specific customers working closely to make joint development programs that include machines, screens, pastes and processes.
The mainstream product is shifting to mono but it is not yet clear what is next? N-type will be surely be a part will cells be TOPCon, HJT. But going into HJT production is still a huge challenge from the financial perspective and we believe that TOPCon could bridge the gap from PERC as it is readily available today as the industry can produce the wafers, cells and modules today. Maybe and we mean maybe, HJT can take this over at some point, with this remains unclear.
What we can also see, which is an interesting fact is that our customers are continuingly testing and evaluating different architectures at a fast pace and going backward and forwards on their production lines. This is becoming the norm and is focused on cell efficiencies and not just production costs.
This means we are evaluating on a weekly basis how we allocated resources to our various R&D teams in support of our customer base activities, which as I have said is running at a fast pace. However, we have yet to introduce potential developments such big data analytics and digitalization efforts [Industry 4.0], which potentially give you another insight into what you can do in R&D. By having a better funnel of information where the machines help you find the patterns perhaps in shorter time. It will be interesting to see if this can be done and whether it will further increase the already fast pace of technology development.
Digitalization will help us all in the production side, notably process specifications and quality control but as we see in the industry not all Tier 1 to Tier 3 manufacturers will be able to transition to these advanced production technologies. The benefits really come through with production scale that not all we have and eventually performance. This is another area of industry change taking place but it's also seen as a high risk to implement as much as it's a high risk not to do it. But at some point some companies may get a competitive advantage from this.
What are you personally hoping to achieve in the new position?
For me personally, it is very exciting to go into this business, because as we mentioned earlier, it is a very competitive environment. Also this is one of the business pillars within Heraeus and being able to focus on the right things and what are the right things to do within such as company is a very exciting thing to do. It is very much engaging and working in a sector that is very much the future orientated – this is totally the right thing to be in.