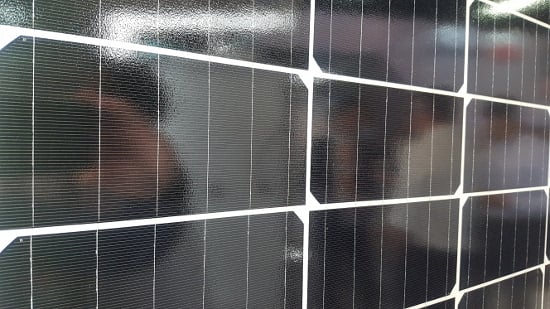 China-based PV module manufacturer Risen Energy said that its latest module technology using multicrystalline half-cut cells with peak power output of 340-345W (72-cell), have achieved 'Top Runner' first-class certification by the China Quality Certification Centre (CQC) and shipments to projects have started.
Risen noted that the Top Runner certification meant its new module had received high approval by a third-party certification agency with a national authority and that the level of the company's R&D had met the strict standards of the Top Runner certificate.
Risen also noted that its technical team had managed to add more length to the body of the module while keeping the same width, when using the half-cut cells. The design of the back side of the module also reduced power loss due to the use of a split-type junction box as well as enhancing heat dispersion.
The company said that the first batch of half-cut cell PV modules have been shipped to the Shanxi Yangquan PV Top Runner project. Risen is planning high-volume of half-cut cell modules.