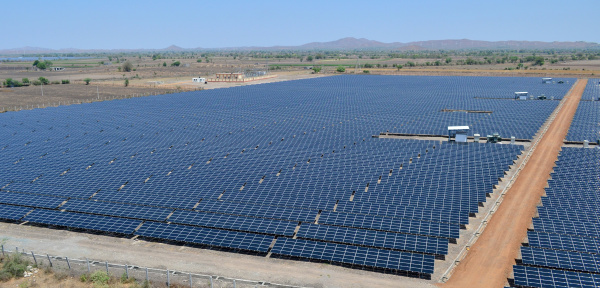 Goa plans small solar prosumer 50% subsidy
December: Goa has proposed amendments to its state solar policy including a 50% subsidy for small prosumers with PV plants of up to 100kW in size to replace an interest-free loan scheme.
Goa Energy Development Agency (GEDA) issued the update on its website and has asked for public responses.
Government shall provide subsidy of 50% (Central share 30% and State share 20%) of the capital cost or the benchmark cost provided by Ministry of New and Renewable Energy or cost arrived through tendering process by GEDA whichever is lower.
The State subsidy will be released after the system has been supplying power to the grid from 6 months. This includes for the cost of batteries for off-grid systems.
IL&FS plans renewable energy portfolio sale
30 November: Infrastructure Leasing & Financial Services Limited (IL&FS) has invited expression of interest (EOIs) for acquiring its stakes held in renewable energy assets and businesses.
Up for grabs are various portfolios amounting to nearly 1GW of operating and under construction wind capacity and 300MW of under development solar PV projects.
Eligible participants must have a net worth of INR5 billion.
Solarcentury builds 44MW Netherlands solar park
3 December: The Dutch province of Noord-Brabant, the commune of Cranendonck and UK firm Solarcentury have completed the 44MW Budel Solar Park, one of the largest in the country.
It was built over five months near the city of Eindhoven on land previously used by the Nyrstar zinc smelter at Budel. The park is co-owned by the Germany-based Encavis and by Solarcentury.
Juwi builds 9MW in Greece
6 December: juwi Hellas has commissioned a 9MW PV plant located in Central Greece, near the town of Karditsa, for ATEN Energy, a company of Hellenic Petroleum Renewable Energy Sources, for which juwi has already realized three solar projects of a total capacity of 8.6MW at the end of 2017.
In less than 4 months juwi built the ATEN solar park on an area of 14 hectares with more than 27,000 solar panels. The plant was connected to the grid on 18 October.