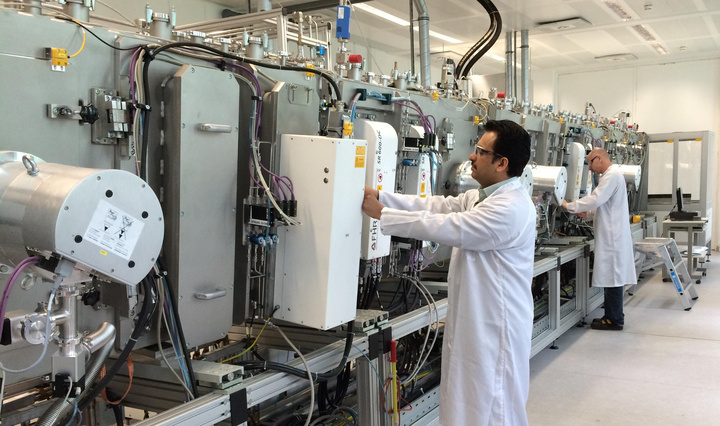 Specialist PV manufacturing equipment supplier Singulus Technologies said it had received the next contractually agreed pre-payment from the Chinese state-owned enterprise China National Building Materials (CNBM), owner of CIGS thin-film manufacturer, AVANCIS.
Earlier in 2016, Singulus signed a contract worth around €110 million (US$123 million) for CIGS thin-film production equipment for two 150MW production plants to be built in China using technology from Avancis for CNBM's entry into BIPV and BAPV markets.
Dr.-Ing. Stefan Rinck, Singulus Technologies CEO said, "We are very pleased that the construction of the ordered machines for the first of the two CIGS factories is progressing timely. Following talks with our customer, we also expect the prompt setup of the second factory at the beginning of next year. We see ourselves very well positioned in China in the area of thin-film solar technology and here in particular for production equipment for CIGS thin-film modules."
Avancis was a previous customer of Singulus for its current manufacturing facility in Germany. AVANCIS has previously said that it had plans to expand capacity to 300MW per facility in China in the future.
However, CNBM has ambitions to expand CIGS production to 10GW in China and 5GW overseas.