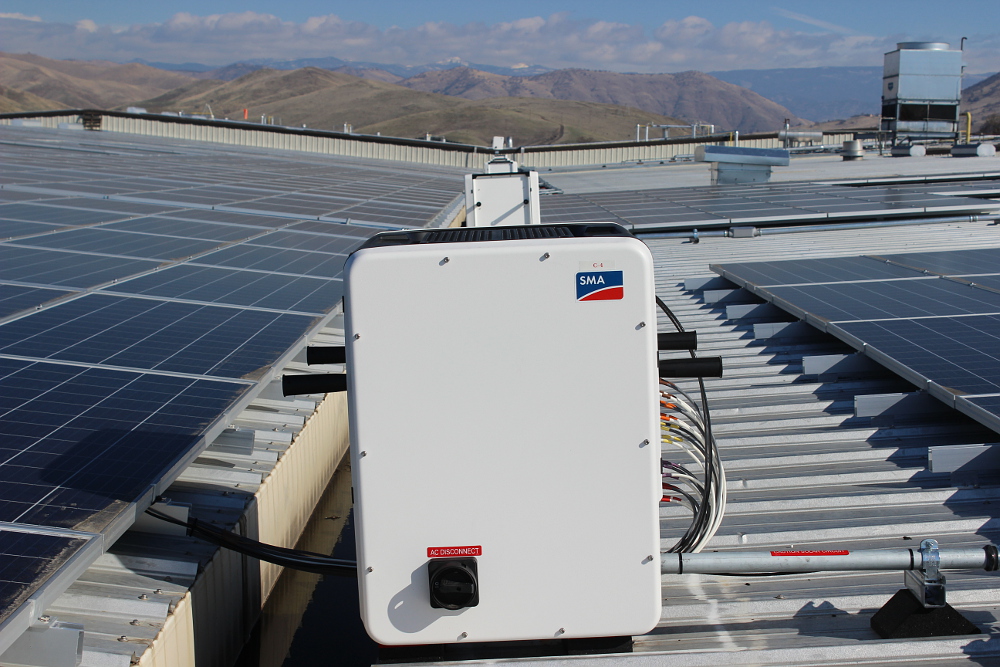 Major PV inverter manufacturer SMA Solar Technology has announced that it has reclaimed the leadership position in the US commercial market segment, accounting for over 26% of market share, according to GTM Research's most recent 'US PV Leaderboard' report.
SMA Solar had been ranked no. 2 in the US commercial market in 2016.
SMA Solar, like all inverter suppliers to the US market were increasingly impacted by fears over the looming Section 201 trade case outcome, which saw in particular, utility-scale project development pulled back.
SMA Solar had previously reported that its sales to North and South America declined 52% year-on-year, primarily impacting its PV central inverter sales into the US utility-scale market in the US.
Total utility market sales in 2017 were €240 million, or 27% of the total.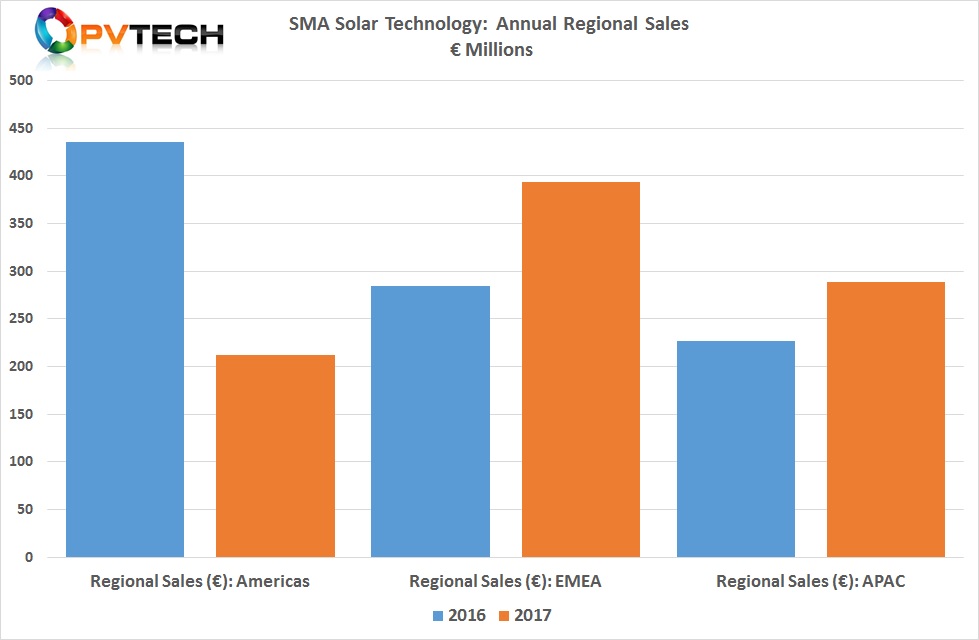 SMA Solar said that a key reason for the market ranking improvement in 2017, despite the significant sales decline in the US was that the company introduced the Sunny Tripower CORE1 inverter for commercial installations. SMA Solar also noted that it had also recently introduced O&M services for commercial installations in an effort to further invest in the commercial market.
GTM Research had previously noted that three-phase string inverter shipments had exceeded central inverter shipments for the first time in 2017.
SMA Solar sold globally a total of 8.5GW of inverters in 2017, a new record, but only a 4% increase over the previous year, indicating further global market share declines.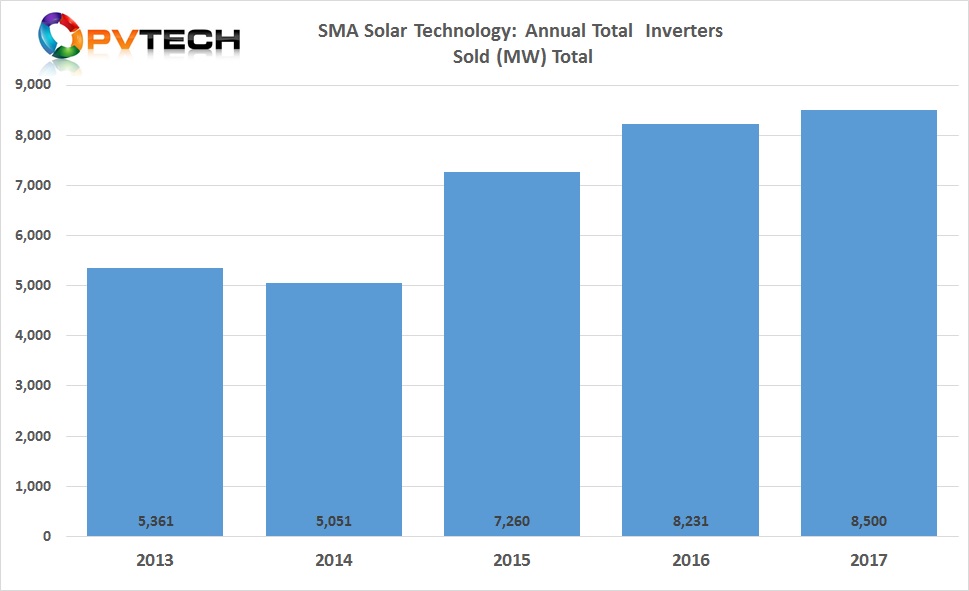 Global PV inverter shipments had increased by 23% in 2017, according to GTM Research and global PV inverter revenue had increased by 11%. SMA Solar's revenue declined around 6% in 2017.
PV Tech recently highlighted that major China-based PV inverter manufacturer Sungrow Power Supply Co has reported preliminary unaudited revenue for 2017, which surpassed SMA Solar's revenue figures for the first time.
Later, Sungrow announced its PV inverter shipments topped rapid growth in 2017, shipping 16.5GW of PV inverters in 2017.
Sungrow's PV inverter shipments increased over 48% (16.5GW) in 2017, from around 11.1GW in 2016. Overseas shipments topped 3.3GW in 2017, a 170% increase, year-on-year.