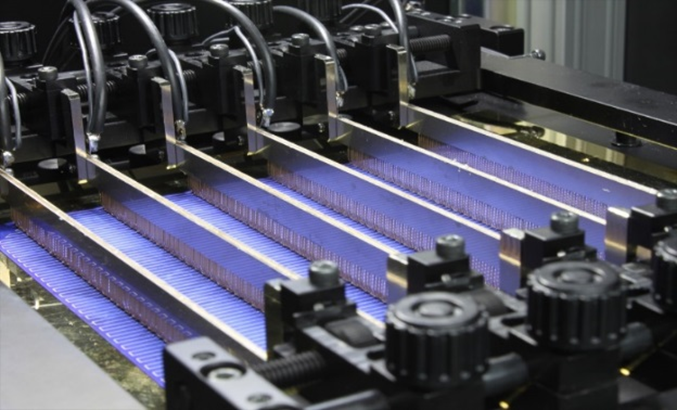 KOPEL has developed the first probe-bar screening of multi-wire interconnection of busbarless solar cells and is showcasing the technology at SNEC 2018.
The probe system incorporates its patent pending Flexible Spring Suspension (FSS) system, which provides greater measurement stability and data reliability in R&D and production applications, which also benefit from durability and data repeatability.
The new probe also provides security against the creation of microcracks in the cells being tested and can therefore handle the trend towards thinner and larger wafers, notably for N-type mono solar wafers. The system can therefore operate in a high-speed mode as well as maintain cell alignment accuracy for improved measurement repeatability of IV measurements.