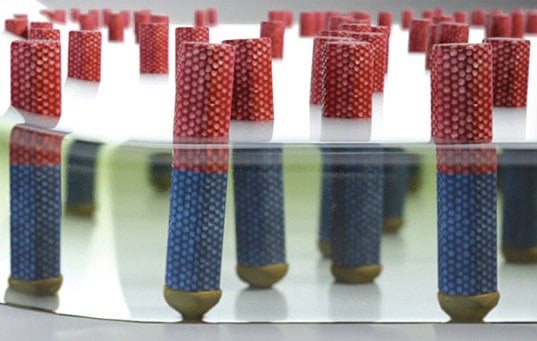 Sweden-based solar cell nanowire materials start-up Sol Voltaics has secured US$21.3 million in a new funding round just a month after claiming a key breakthrough in commercializing its gallium arsenide (GaAs) nanowire film for crystalline silicon solar cells.
The record round of funding secured by Sol Voltaics is intended to accelerate the commercialization of its technology, claimed to enable PV module conversion efficiencies of up to 27% when integrated as a tandem-junction module.
The latest investment round includes Norway-based Watrium AS, alongside previous investors Kagra Gruppen AS, Nordic VC firm Industrifonden, FAM AB, Nano Future Invest, Blue Marlin AB and Teknoinvest AS.
Sol Voltaics said that it had raised US$38 million in the past 12 months, following the company's US$17 million funding round in 2016.
"This latest round of finance gives us the critical capital required to commercialize our efficiency boosting technology for the solar market," said Erik Smith, Sol Voltaics CEO. "Having achieved our final major technology milestone with Aerotaxy earlier this year, we are now fully focused on reaching mass production of SolFilm. I'd like to thank our investors, both existing and new, for backing our vision and helping bring this revolutionary technology to the mass market."
Sol Voltaics expects samples of its 'SolFilm' to be sent to partners by the end of 2018.