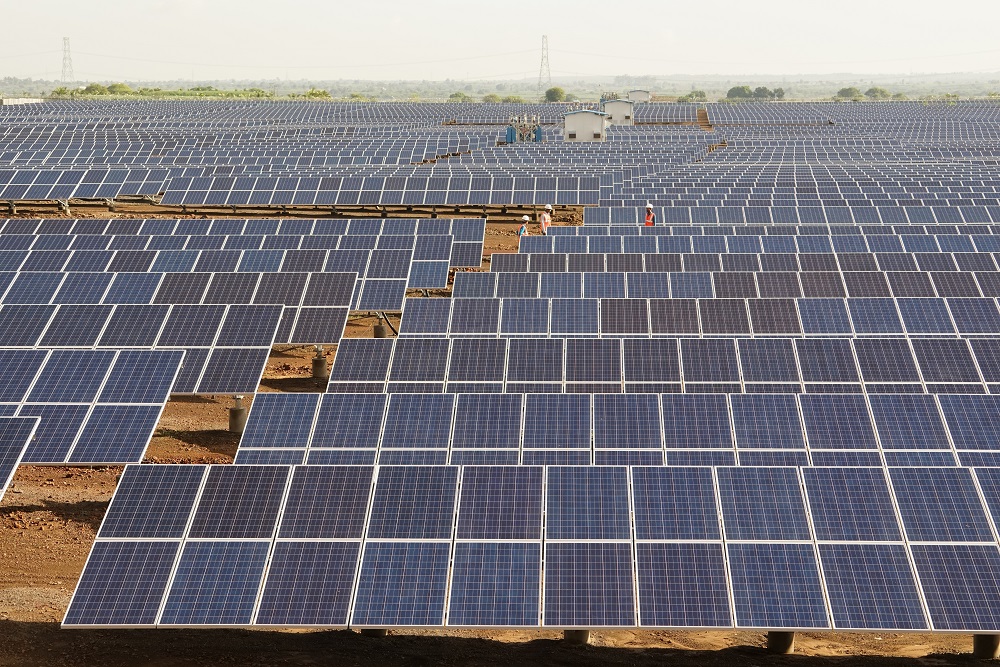 After 33 hours of bidding, Mahindra Renewables, Acme Solar and Solenergi Power have emerged triumphant in the 750MW solar auction in Madhya Pradesh, with the lowest price smashing records at just INR2.97/kWh (US$0.044) in year one before an annual escalation kicks in.
The winning developer bids for the three projects of 250MW available at the Rewa solar park were as follows:
| Company | Year one tariff (INR/kWh) |
| --- | --- |
| Mahindra Renewables (unit 1) | 2.979 |
| Acme Solar (unit 2) | 2.97 |
| Solenergi Power (unit 3) | 2.974 |
Jasmeet Khurana, associate director, consulting at Bridge to India, told PV Tech: "The tariff has an escalation of INR0.05/kWh (US$0.0007) for 15 years, resulting in a levelized tariff of INR3.29/kWh for 25 years."
He added: "We believe that reduction in solar tariffs below INR3/kWh level will act as an inflection point for the solar sector and have long-term consequences on India's future power generation mix."
Finding that Indian tariffs over the last two years for wind, gas and even new thermal plants have been well above today's solar prices, Khurana said: "This clearly makes solar power a key contender for future power capacity addition in the country. Solar power is the cheapest new source of power in India."
Mudit Jain, consultant at Bridge to India also offered his thoughts:
#Solar tariff reaching Rs. 2.97/kWh; Add balancing cost through storage – new coal, nuclear, gas or hydro looks redundant in 2017 itself!

— Mudit Jain (@Mudit_MP) February 10, 2017
Earlier today, representatives from YES Bank and IEEFA shared their views on why these "transformational" low tariffs of under three rupees came about and the financial environment that allowed the winning developers to go so low.
The tender came from Rewa Ultra Mega Solar (RUMS), a joint venture between Solar Energy Corporation of India (SECI) and the Government of Madhya Pradesh.
Jasmeet Khurana explains how the new price records will affect the Indian power sector in a blog for PV Tech.