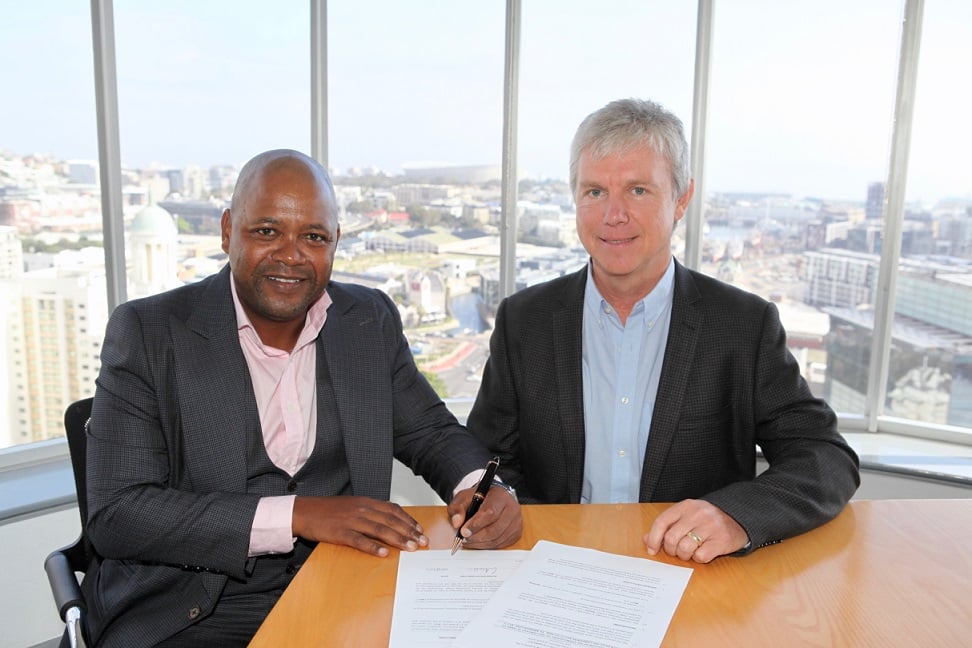 South-Africa focused investment holding company Reatile Group has bought a 20% stake in the EPC arm of German firm juwi Renewable Energies in order to diversify its energy mix away from fossil fuels.
Reatile, a 100% black-owned and operated company, is hoping to shift its focus to renewables or to combine them with fossil fuels, said Simphiwe Mehlomakulu, the chairman of the group, adding: "We want to make sure that for every rand we make in fossil fuel; we make the same rand in renewables."
Juwi was chosen as one of the leading solar and wind EPCs globally. The German company is currently building three PV projects, totalling 250MW of capacity, for Round 4 of South Africa's long-delayed Renewable Energy Independent Power Procurement Programme (REIPP).
After delays in the REIPPP programme, in 2018, the Department of Energy went back to the successful investors and owners to renegotiate tariffs and to insert new requirements relating to active black shareholding in the specific project companies and contractors.
Greg Austin, MD of juwi, said: "juwi subsequently engaged with the lead equity on the three projects, Old Mutual, and we have given them the commitment that we will be at least 40% black-owned and at least 50% of that ownership will be through an active black industrialist shareholder. I am really delighted not only because our agreement with Reatile Renewables fulfils that objective, but also because there is a clear, broader strategic fit for the two companies."
Last year, Reatile invested in six PV projects secured by Old Mutual in Round 4 of the REIPP. Juwi is building three of these plants and is set to perform O&M services for a five-year period. Reatile and juwi are now also in first stage discussions over another deal regarding juwi's O&M subsidiary company.