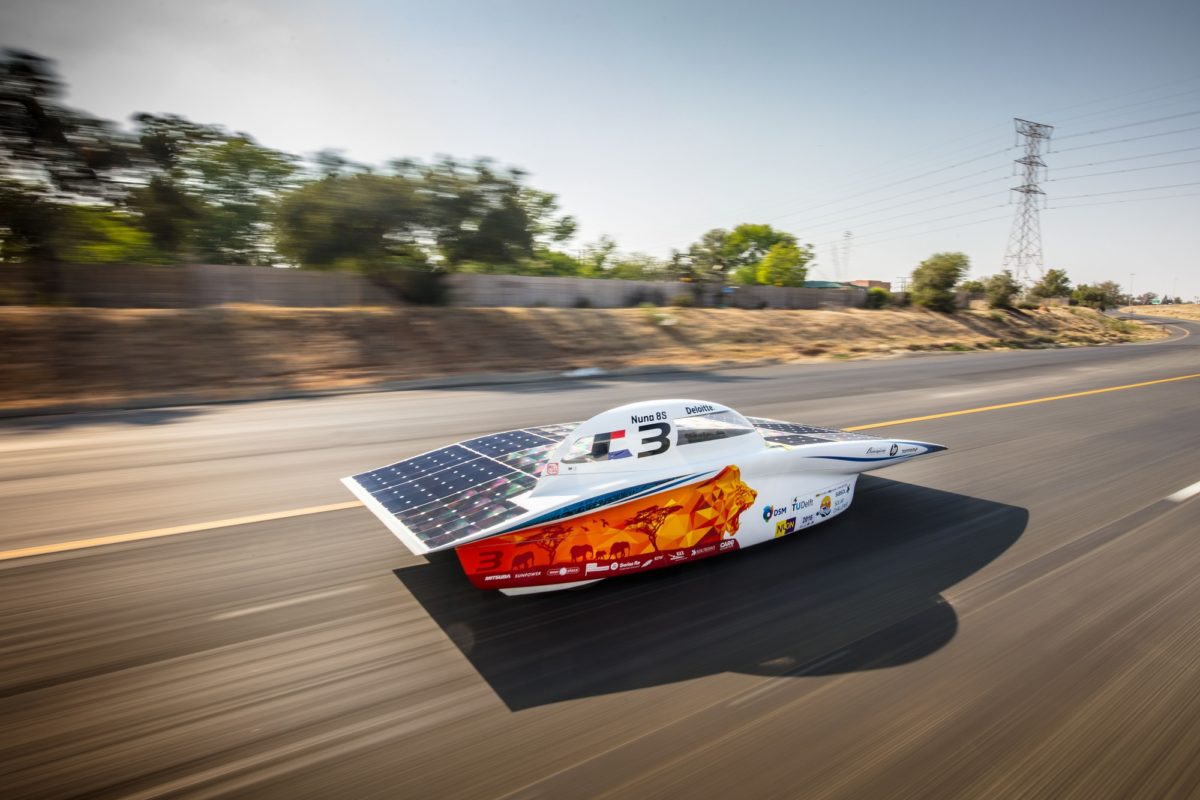 SPONSORED: How far can our material solutions for Solar PV modules take you? For the Nuon Solar Team it was a world record 4,716.7km.
That's how far their champion solar car just travelled in eight days across South Africa to win the Sasol Solar Challenge – powered solely by the sun. Their Nuna8S car features DSM materials on top of the solar modules that capture the sun's energy and on the car's shell, underside, wheel covers and trailing edge; all enabling the Nuna to go further for longer.
This long-standing partnership with the Nuon Solar Team at the Technical University Delft in the Netherlands doesn't only enable us to give the bright minds of tomorrow a helping hand; it also presents a unique opportunity to test-drive our solar innovations in the toughest conditions imaginable.
In fact today we are working with a wide range of partners across the value chain, from solar parks owners, to module manufacturers to research institutes and startups.
The goal: To go further with solar energy, bringing down the levelised cost of energy and helping its penetration as renewable source of electricity.
We offer a portfolio of innovations that help make this a reality in applications ranging from special anti-reflective coatings and anti-soiling coatings, to films for bifacial modules, and (electro conductive) backsheets.
So if you'd like to know more about how far our solar solutions can take your business…come and visit us at www.dsm.com/solar.
Same sun. More power.