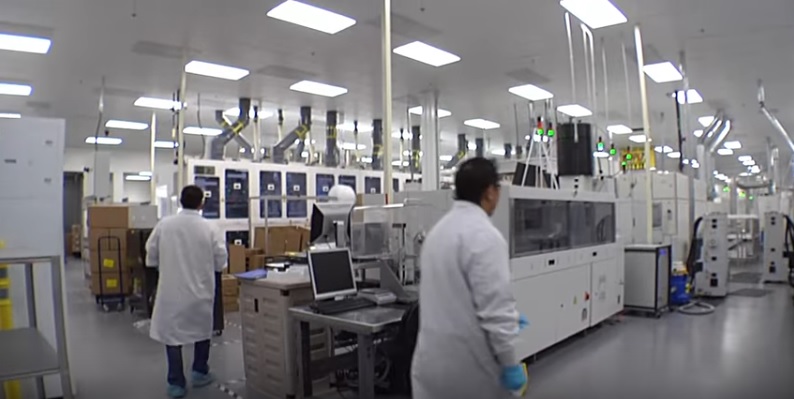 US-based high-efficiency module manufacturer Suniva, majority owned by Chinese diversified renewables firm Shunfeng International Clean Energy (SFCE) is to carry out a number of unspecified job cuts across its operations, according to a company statement.
Only recently, PV Tech highlighted that SFCE warned of greater than expected impairment charges in 2016, including charges on its Suniva operations in Norcross, Georgia and Saginaw, Michigan facilities. SFCE had said that due to the significant decline in PV module average selling price (ASP) in the US in the second half of 2016, which was primarily due to greater availability of modules from South East Asia that were not impacted by US anti-dumping duties, Suniva had not been able to sell its PV modules at a profit.
The knock-on effect to SFCE relates to existing loans granted to Suniva that amount to around RMB 228 million (US$33.1 million). The company said it would recognise an impairment charge to that amount in 2016. SFCE also said at the time that it would also recognise an impairment charge on its overall investment in Suniva, totalling around RMB 259 million (US$37.6 million).
Suniva took a more forceful stance in its announcement.
The reductions come as U.S. solar manufacturers face attack from the continued growth of global manufacturing overcapacity, particularly in Asia, and the ongoing influx of foreign imports, which continue to drive down domestic prices. Since 2013, when the U.S. Government instituted anti-dumping and countervailing duties against manufacturers in certain countries, additional new global overcapacity has continued to drive U.S. market prices to levels that challenge responsible economic operations for U.S. manufacturers. The resulting faltering economics have led to similar actions at multiple companies in the manufacturing, construction, and development segments of the U.S. industry over the last 12 months.
Suniva was acquired by SFCE after the company had failed to turn a profit since expanding solar cell and module assembly to 200MW and had previously announced plans to double capacity to around 400MW. Under SFCE majority ownership, Suniva eventually added around a further 250MW of new capacity in December, 2016.
US-based PV module manufacturer Mission Solar recently cut its existing workforce by a further 58% after closing its solar cell production lines at its facilities in San Antonio, Texas in October 2016.
Suniva said that it remained committed to US manufacturing, while 'actively investigating all economically-responsible operational structures and will aggressively pursue all avenues that create a fair and rational market for U.S. manufacturers in this important industry.'
Update: According to local news channel reports, Suniva has already closed its module assembly plant in Saginaw, Michigan.