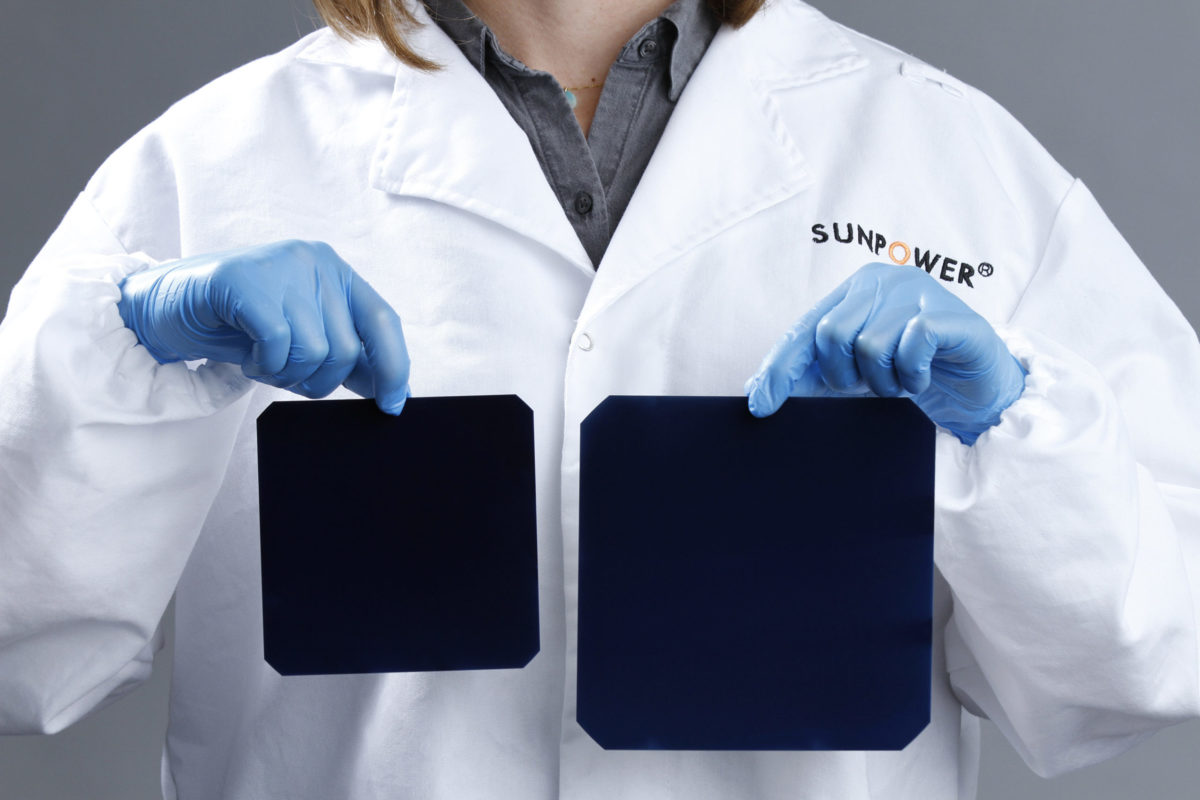 US-headquartered high-efficiency solar panel manufacturer SunPower Corp has launched its first PV module using its NGT (Next Generation Technology) IBC (Interdigitated Back Contact) 'Maxeon Gen 5' cells, fabricated on a new production line at its manufacturing plant in Malaysia.
SunPower said that the new 'large-area' 'A-Series' module (1,833.88mm x 1,016mm) deployed 66 NGT cells, which use 156mm x 156mm N-type monocrystalline wafers, compared to its previously highest performing 'X-Series' cells and modules (125mm x 125mm) in a 96 cell configuration 1549.4mm x 1041.4mm, significantly larger than its previous high efficiency module and only targeted at the US residential market.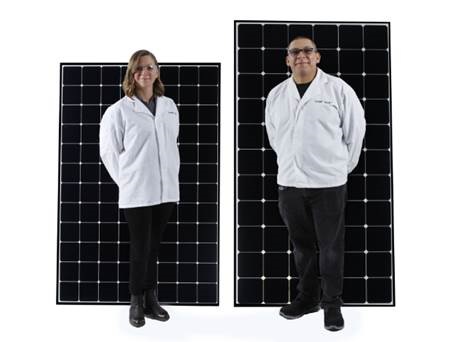 Typical high-performance p-Type mono PERC (Passivated Emitter Rear Cell) modules from the likes of LONGi Solar (Hi MO 1 60-cell) have power ratings in the range of 295Wp to 315Wp, while module dimension are around 1664mm x 996mm.
The A-Series module is expected to come in power ranges of 400Wp and 415Wp.
"SunPower is introducing the world's first 400-watt residential solar panels as most in the industry are just crossing the 300-watt threshold for home solar," said Jeff Waters, CEO of the SunPower Technologies business unit. "Our record-breaking cell technology and innovative research and development efforts have enabled us to fit more power capacity on rooftops than we ever have before. Our growing panel portfolio is delivering unprecedented value across global markets that goes unmatched by any other residential solar technology currently available."
N-type mono high-efficiency module rivals such as LG Electronics (IBC) and Panasonic Corp (HJT) have already switched to the 156mm x 156mm large-area wafers in a 60-cell format with power ratings of 365Wp and 330Wp, respectively.
The A-Series module is also combined with a factory-integrated AC microinverter from US-headquartered Enphase Energy. Initially, as production capacity of the module is limited to around 100MW per annum, although SunPower has recently said that equipment had been ordered for a second NGT cell production line at Fab 3 in Malaysia, the A-Series modules would only be available for the US residential market.
SunPower is currently converting its E-Series module production lines and capacity to NGT as the module series is using older IBC technology and the uncompetitive smaller n-Type mono wafer size.
LG Electronics is expected to ramp a 500MW module assembly plant in the US in 2019, while Panasonic continues to ramp HIT modules at Tesla's Gigafactory 2 facility in New York State.
SunPower's cell plant in the Philippines produces its Maxeon Gen 4 cells for the X-Series modules and has an annual nameplate capacity of around 450MW.