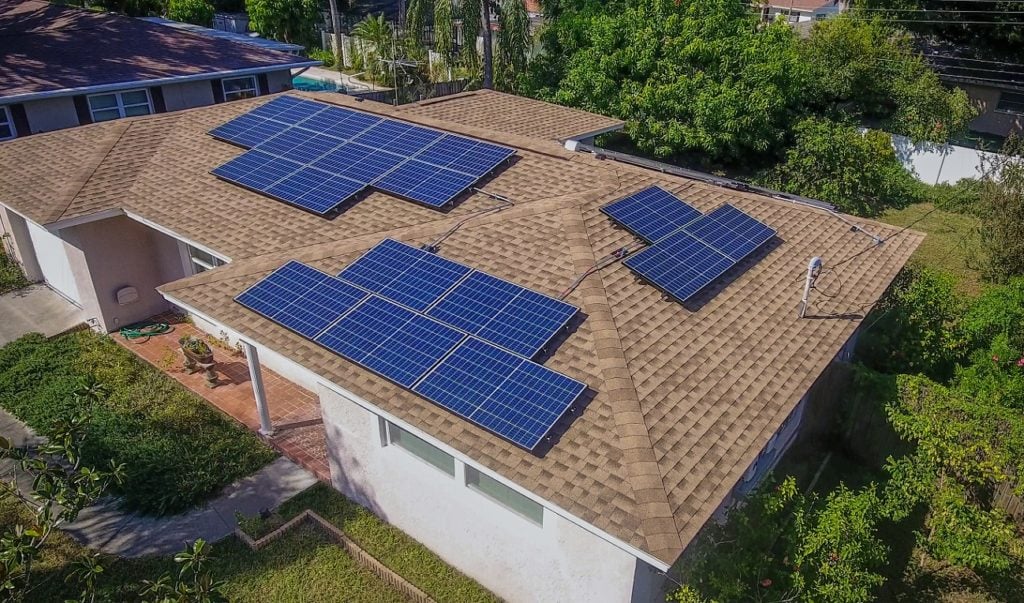 US residential solar and storage provider SunRun has published its environmental, social and governance (ESG) report for 2022, highlighting its plans to reduce greenhouse gas emissions, ensure supply chain traceability and enhance its solar PV recycling and sustainability processes.
According to its Impact Report, 2022 saw SunRun's GHG emissions intensity (carbon produced per MW deployed) drop 10% year-on-year. This is despite a significant rise in Scope 1 and Scope 2 emissions arising from a 25% increase in operational volume.
The company said that it focused on reducing its recorded Scope 3 emissions – those resulting from operations relating to its business but not directly controlled by the company – by obtaining more supplier and product data.
In its earnings call for last year, SunRun recorded over 25% capacity increase YoY, with notable growth in California ahead of the state's net metering policy change that has come into effect this month.
Its total emissions increased by 14% compared with 2021, with direct emissions increasing by 63%.
In its stated ESG targets, SunRun said that it intends to decrease the GHG emissions intensity of its operations by 20% by the end of the decade compared with 2021 levels.
The company also said it aims to recycle 100% of its decommissioned solar panels by the end of this year and all of its batteries and inverters by the end of 2025. It said that in 2022 over 85% of its decommissioned panels were either redeployed or recycled.
Last week the US Department of Energy announced investments into PV recycling projects designed to make the process more cost-effective and comprehensive from manufacturing to end-of-life. PV Tech Premium recently spoke with US recycling firms about the state of PV recycling.
Supply chain traceability and security was also discussed in the report, and SunRun expressed its commitment to a Vendor Code Of Conduct which requires suppliers to conform to environmental, sustainability and ethical mineral sourcing policies. It said that it has conducted factory quality and traceability audits of around 50% of its suppliers, with a view to expanding this to 80% by the end of 2024.
In November last year, SunRun's CEO Mary Powell called for action to reduce the module supply constraints that have been affecting the US following the Uyghur Forced Labor Prevention Act and the uncertainty from the ongoing anti-dumping/countervailing duty tariff saga.
The overall US residential market has been growing and is set to continue doing so according to a report published last month. The general trend towards consumer independence and the desire for freedom from fluctuating prices has driven the increase, and has been reflected across the world in Germany and Australia.