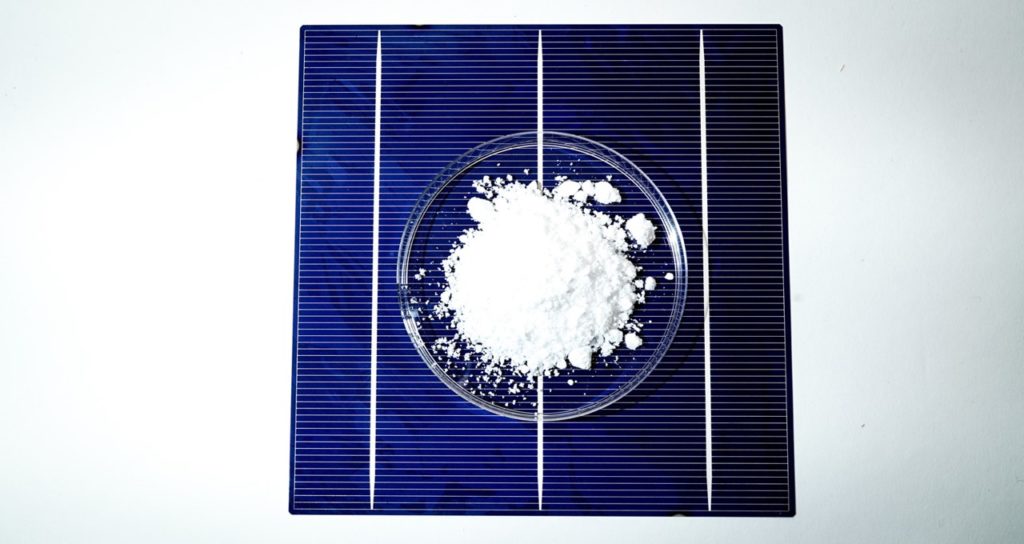 As Europe struggles to build a domestic solar manufacturing industry, start-up Swedish Algae Factory is working on improving the efficiency of solar panels with a coating product that only needs to be applied once and is made in an eco-friendly environment.
"We are trying to work with nearby industries to create a circular production basically," says Simon Nilsson, technical lead solar at Swedish Algae Factory, adding: "The industry is also looking for this kind of more sustainable alternatives to increase efficiency and to produce solar panels in a more sustainable way."
The company uses three different properties of the algae to improve the efficiency of silicon solar cells, one of them being the diatom shells that Nilsson says have an "extremely good" ability in capturing light and transmitting it, thus becoming an anti-reflective coating which increases the efficiency by at least 4%.
Another property is that it blocks the UV light which is believed to increase the lifetime of the solar panel, says Nilsson, adding that it is also converted to generate electricity in the solar panel.
"What we envision for silicon solar cells and also for other cells is that we create a coating on top of the solar panel itself. The outermost layer going from solar coating on glass or polymer is placed on top of the solar panel."
These properties have been independently tested by the Rice Research Institute of Sweden.
Meanwhile, for the application into dye sensitized solar cells (DSSCs) Swedish Algae Factory mixes its proprietary material it calls Algica into the active layer of the solar panel and does so to make a longer light path through the active layer and increase the chance of creating electricity. With that process the company, through a research project – with the Chalmers University of Technology – managed to measure a 36% efficiency increase of the DSSCs.
One of the main challenges going forward is the durability of the coating in the field, says Nillson, adding: "It has to withstand a very long lifetime of nearly 30 years in direct contact with normal weather conditions."
While the coating is not yet commercially viable, both the residential and ground-mounted segments are the main targets for its applications, as the more turbulent weather conditions of floating solar would render the durability of its application trickier.
Nilsson highlighted the importance of having good nearby collaboration with other companies not just in Sweden but also in Europe as it makes "everything much easier" by being in the same time zone and travelling within the continent.
If at the moment the priority is to use the coating on newly applied solar panels as it will be a more "controlled environment" for which it would instantly increase the efficiency by 4%, the company is also looking into retrofitting applications too, says Nilsson.