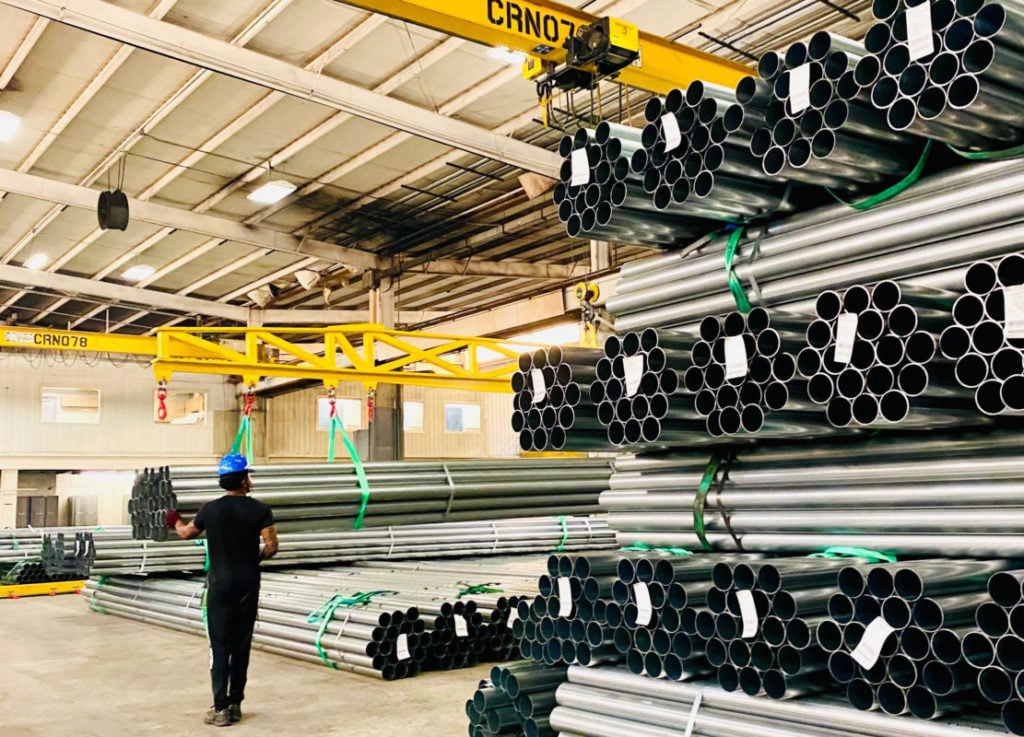 US PV tracker supplier Nextracker has commissioned a new factory to produce steel components for its tracker systems. The facility was opened in partnership with MSS Steel Tubes USA, a joint venture subsidiary between Portuguese Metalogalva Group and Soufer Group of Brazil.
The facility is in Memphis, Tennessee and will produce low-carbon steel torque tubes for Nextracker's contracted projects across the Southeast. Torque tubes are used to rotate PV modules as part of the tracking system to maximise efficiency and light absorption.
Nextracker also announced a further 3GW supply deal with US independent power producer (IPP) Silicon Ranch, which is a significant market player in the Southeast region. The opening ceremony for the facility yesterday included Silicon Ranch as the dedicated partner for the facility.
The companies already have supply agreements in place, with a 1.5GW deal signed in May last year to run through 2024.
Onshoring its supply to the US has been a key driver in Nextracker's activities over recent years. It opened another steel factory in Pittsburgh last Summer to serve projects in the Northeast, following two more facilities in Texas and Arizona.
"This is what energy security looks like: New US manufacturing jobs using American-made steel to produce affordable clean energy," said Dan Shugar, founder and CEO of Nextracker. "Customers want domestic, low-carbon technologies like solar power. We are excited to inaugurate a new dedicated Nextracker manufacturing line in Memphis with MSS Steel Tubes USA, and to continue to team with Silicon Ranch with a new 3 GW multi-year agreement to provide the Tennessee Valley and greater Southeast with our high performing systems."
Nextracker more than doubled its adjusted EBITDA in the last financial year, in its first earnings call since filing an initial public offering (IPO) in January. March this year saw the company sign another long-term US supply deal with Strata Clean Energy for 810MW worth of its projects in Texas, Arizona and Virginia.
Meanwhile, Silicon Ranch is growing its presence as one of the major PV developers in the US. In Q1 the company received more VC funding than any other solar PV company in the world and it has a number of significant, long-term US supply deals in place, most notably with First Solar for over 6GW of thin film module supply.