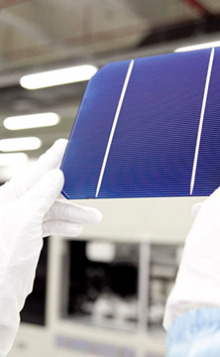 PV cell and module manufacturer TSEC Corporation has signed a memorandum of understanding (MoU) with the government of Pingtung County to aid the development of up to 1GW of solar PV capacity in southern Taiwan.
A TSEC spokesman confirmed that development would require investment of NT$50 billion (US$1.66 billion). The projects would use TSEC's own modules and the size of each individual proejct would depend on the lands provided by Pingtung county government.
Under its latest financial results, TSEC Corporation's sales had improved since April 2017, yet sales dropped back in September to February levels.
On the manufacturing side, TSEC Corporation is also pitching its future competitiveness on plans to migrate to advanced N-type monocrystalline heterojunction (HJ) and advanced multicrystalline PERC (Passivated Emitter Rear Cell) technology over the next few years.
Taiwan recently released tentative feed-in Tariff (FiT) rates for the renewable energy sector in 2018, with a reduction in solar FiT's as expected.