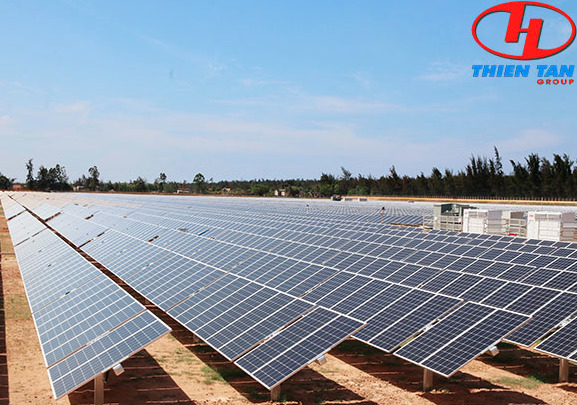 Thien Tan Group has completed a 19.2MW solar PV project in the central Vietnamese province of Quang Ngai, after three years of construction.
The Mo Duc solar power plant, in the South Central Coast region, had a ground-breaking ceremony in August 2015, but it faced various delays.
With total investment of VND900 billion (US$39.8 million), the project is spread over 30 hectares and uses technology from US firm FTC Solar. The firm claims it is the first large-scale PV project to have been connected to the national grid in Vietnam. Although, earlier this week BIM and Ayala laid claim to having completed the largest PV project in Southeast Asia, standing as a 330MW cluster of projects in Ninh Thuan, Vietnam, which has also been connected to the grid.
TTG claimed that the plant can endure strong storms as the mounting brackets use smart sensors that automatically close in extreme weather.