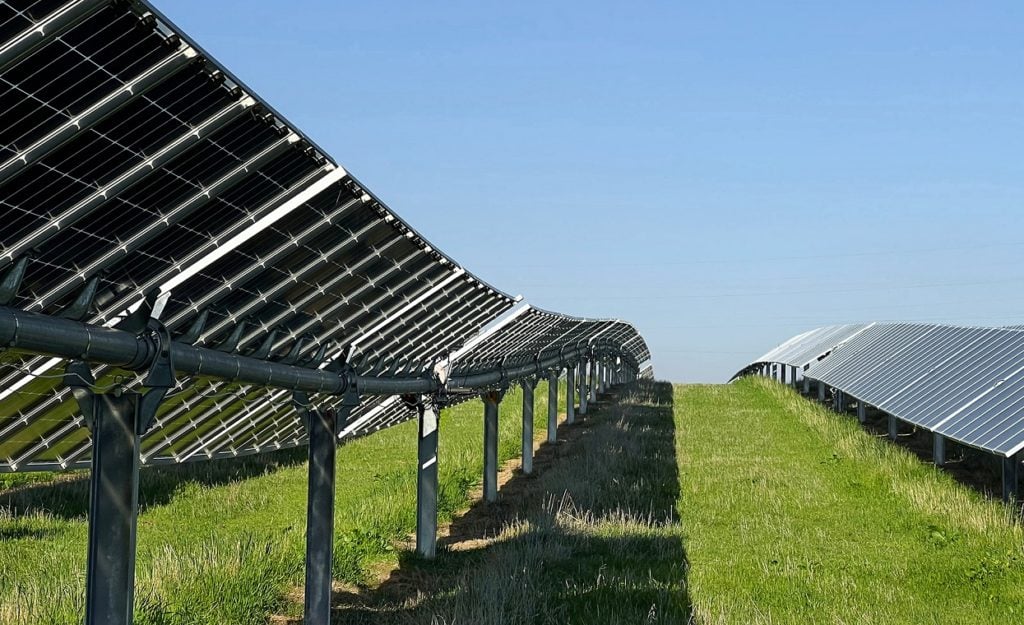 US tracker manufacturers are planning to ramp up production capacity as they take advantage of support included in the country's newly passed Inflation Reduction Act (IRA).
For tracker manufacturers, the landmark legislation provides a US$0.87/kg credit for the production of torque tubes and US$2.28/kg credit for structural fasteners, both of which will remain in place until the end of the decade.
Howard Wenger, president at Nextracker, said that with the passage of the IRA, the manufacturer is considering accelerating and increasing production at its factories and potentially several new ones.
So far this year the company has opened three factories in the US – in Pennsylvania, Texas and Arizona – as it bids to reach 10GW of annual tracker manufacturing capacity in the country.
"The IRA is the most significant policy for clean energy and climate ever, with specific tangible incentives that will accelerate the market, creating jobs making clean energy products here in the USA," Wenger said.
"This is the first time the government is directly incentivising clean energy manufacturing at this scale which de-risks the supply chain."
In a statement earlier this month, before the IRA was signed into law last week, Nextracker CEO Dan Shugar said the act would enable the company to immediately increase hiring at its US factories.
Tracker manufacturers can expect to see immediate demand for their products, according to the Solar Energy Industries Association (SEIA). The trade body said in a whitepaper last week that it expects to see significant new investments in domestic solar module, tracker, inverter and racking capacity within the next two to three years as a direct result of the legislation.
As well as the manufacturing support, the act extends the investment tax credit (ITC) for solar projects and adds PV plants to the list of power generation facilities eligible for the production tax credit. Both of these come with potential adders for meeting domestic content requirements.
That domestic content adder to the ITC is "incredibly important", said Erica Brinker, CCO at Array Technologies, adding that the ten-year ITC extension "really helps developers and companies like ours to make big investments in the industry".
Asked whether Array has plans to increase its manufacturing footprint in the US on the back of the IRA, Brinker said: "There's no doubt… the bulk of our diversified manufacturing exists in the US, and we've continued to diversify those sources.
"We believe in making things in the US where it's possible. We also try to be closer to where our customers' projects are."
Publishing its Q2 results earlier this month, Array Technologies revealed it more than doubled its revenues in the quarter compared with the same period last year, thanks in part to its acquisition of Spanish tracker manufacturer STI Norland.