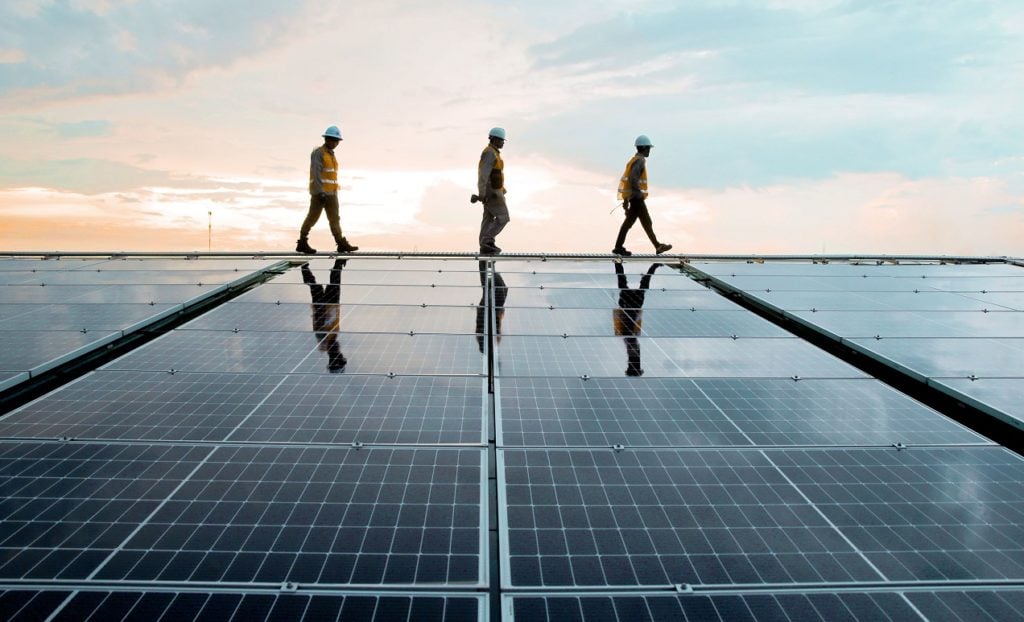 The Vietnamese government has approved a plan to develop renewable energy sources for electricity production, including building rooftop solar for residential and commercial premises.
The plan aims to ensure national energy security and provide sufficient electricity demand in the Southeast Asian country, therefore meeting the goal of socio-economic development, with an average GDP growth of about 7% per year expected in the period from 2021-2030.
According to the plan, 50% of office buildings and residential houses will use self-produced rooftop solar power for on-site consumption by 2030. However, the generated electricity will not be sold to the national electricity system.
Other parts of the plan include developing new power sources and grids. The government estimated that a total of US$134.7 billion will be required to fund the plan.
Vietnam accelerated its renewable energy transition in recent years, as PV Tech reported that the G7 initiative Just Energy Transition Partnership (JETP) had agreed to support Vietnam's green energy transition and mobilise an initial US$15.5 billion of public and private finance over the upcoming years.
This mechanism could potentially help the country resolve issues it has had with solar power in recent years after a boom between 2018-2020 that was abruptly stopped, in part due to its grid capacity issues.

Moreover, Vietnam was one of the beneficiaries of the Global Energy Alliance for People and Planet's plan to accelerate the clean energy transition and access. Priority programmes included supporting battery energy storage systems (BESS) in Vietnam.