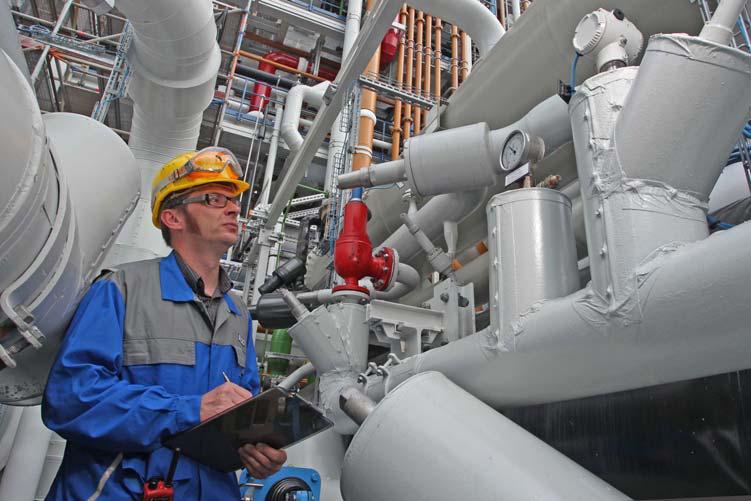 Major polysilicon producer Wacker Chemie reported flat second quarter polysilicon sales, despite stronger demand and higher average selling prices (ASPs) as inventory depletion limited shipments.
Wacker's polysilicon division reported second quarter revenue of €272.2 million, flat with the prior quarter when the company reported revenue of €273.1 million and 4% higher than the prior year period, despite significantly higher volumes year-on-year.
Wacker noted that revenue was impacted by polysilicon volumes (shipments) being lower than in the first quarter, due to reduced polysilicon inventories available for sale in the second quarter.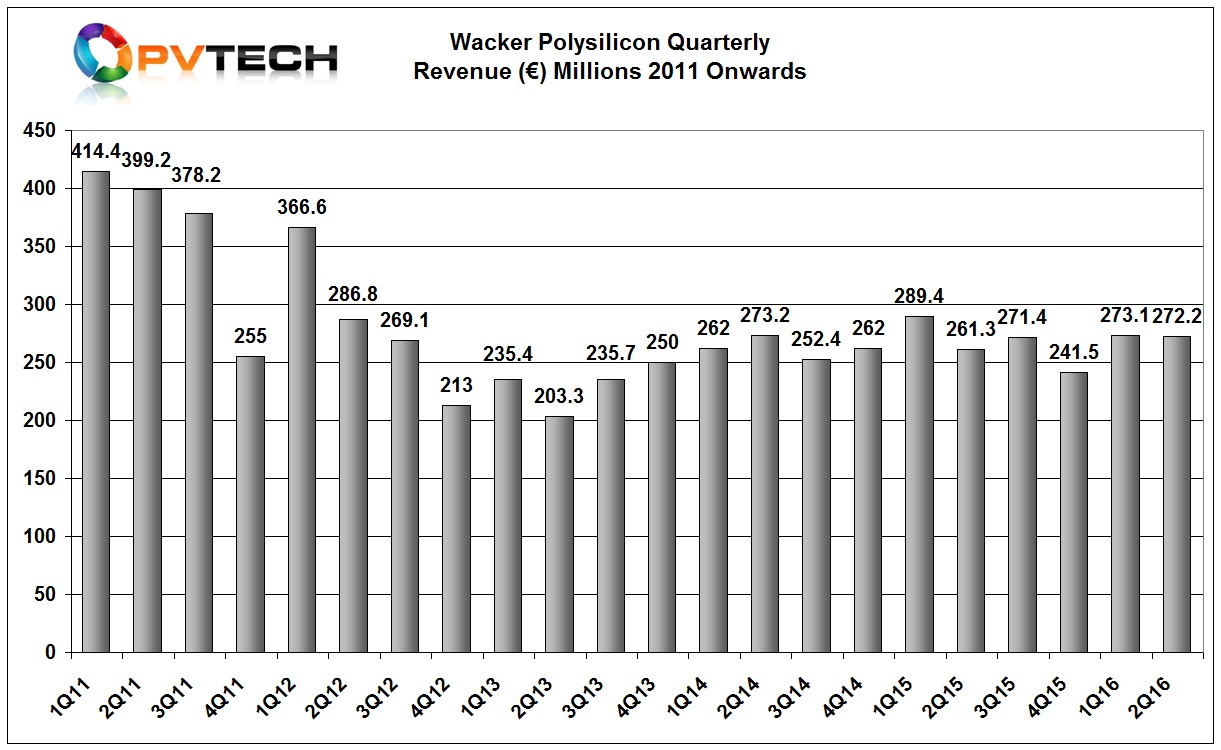 The company reported quarterly EBITDA of €77.7 million, compared with €161.4 million in prior year quarter. The 52% reduction is due to overall ASP decline seen through 2015 and a major reduction in retained advance payments and received damages on cancelled long-term 'take or pay' contracts. Retained advance payments and received damages totalled €86.7 million in the prior year period but only amounted to €7 million in the second quarter of 2016.
EBITDA margin in the second quarter was 28.4%, compared to 14.4% in the previous quarter but down from 61.8% in the prior year period.