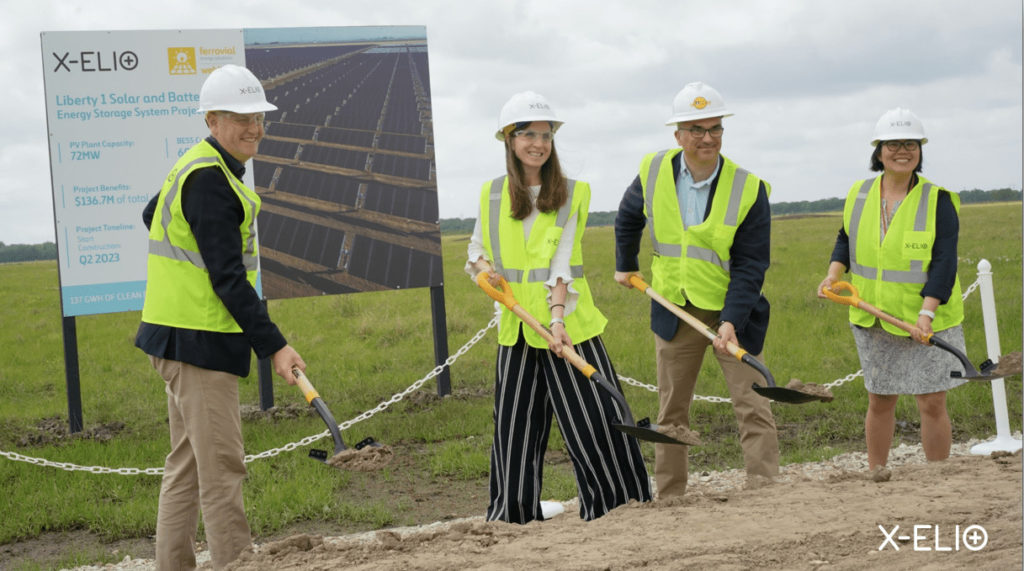 Spanish renewable energy developer X-Elio has broken ground on a co-located solar and storage project across Liberty and Harris Counties in Texas.
The 72MW solar plant and 60MW battery energy storage system (BESS) are expected to be operational in early 2024 and represent US$136.7 million in investment from X-Elio. The BESS will be the company's largest to date and its first in the US.
At the ground-breaking ceremony, X-Elio announced a set of community plan initiatives to benefit the communities of Liberty and Harris Counties. The measures included in the support scheme included a community garden project and a food bank.
"We are delighted to be here today with BASF and other local stakeholders as we break ground on the Liberty 1 Solar and BESS project," said Kerri Neary, X-ELIO country manager for the US. "It is a major step forward for our business strategy and an important milestone for the energy mix in Texas, a key strategic market for X-ELIO where we will continue to grow our pipeline."
Last month, renewables asset owner Brookfield Renewables completed its acquisition of X-Elio. The company has a 3GW renewables portfolio across the globe.
Brad Morrison, senior vice president and site manager at BASF – a German chemical company with a site in Freeport, Texas – was in attendance at the ceremony. He said: "BASF and X-ELIO have signed a 12-year PPA that will supply 48MW of solar power to our Verbund plant in Freeport, Texas. With this agreement in place, 100% of Verbund's expected purchased power will be supplied by renewable energy."
Iberdrola subsidiary Avangrid signed a corporate PPA in Texas last month with social media giant Meta for power produced at its 312MW True North solar project in Falls County. US manufacturer SEG Solar recently completed financing for a 2GW tunnel oxide passivated contact (TOPCon) module assembly plant in the state.