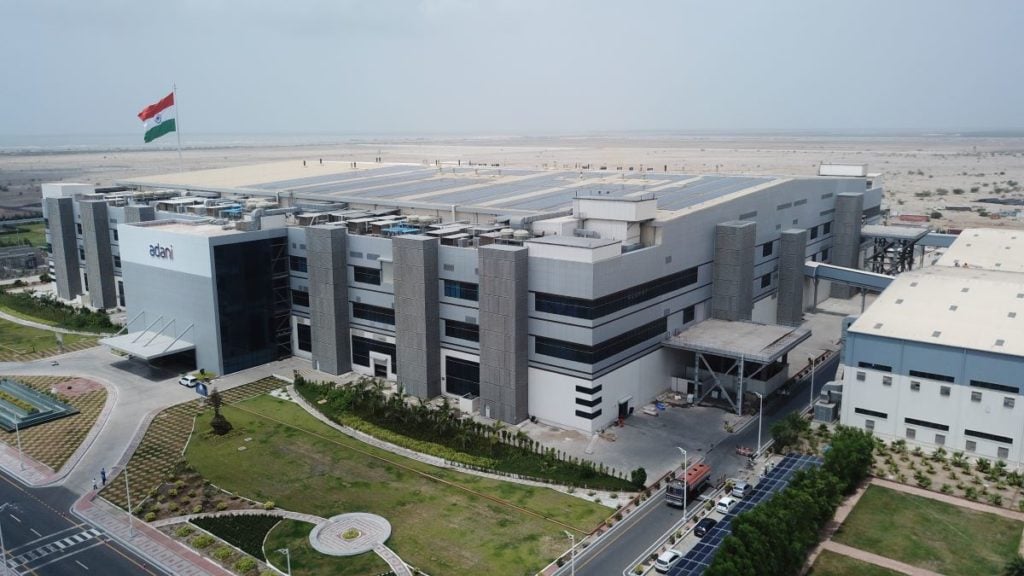 Allegations of fraud at Indian conglomerate Adani Group, which have knocked around US$125 billion off its market value since January, are unlikely to cause any perceptible damage to India's long-term solar growth, according to two prominent members of the industry.
Adani Solar is India's first, largest and most vertically integrated PV manufacturer, but the momentum and diversity of the overall Indian industry may well brush off the Adani struggles.
The sharp fall in stock value and increased scrutiny on financing sources are bound to slow down Adani's business growth, Vinay Rustagi, managing director of consultancy Bridge to India, tells PV Tech Premium. The group has already signalled that they will be more measured when looking at future growth initiatives and deferring investments, where possible.
"But the good thing is that the renewable sector today is drawing investments from a very large pool of global and local investors," adds Rustagi. "The market is highly fragmented all across the value chain. While Adani is a leading developer and module manufacturer, their share in the two businesses is only about 7% and 15%, respectively. Therefore, we do not believe that there will be any perceptible impact on overall market growth in the long run."
Likewise, Manish Chourasia, managing director at green bank Tata Cleantech Capital, a joint venture between Tata Capital and the International Finance Corporation (IFC), says that the Adani hit is "not impacting the sector at all".
The renewables sector and the manufacturing ecosystem in India have a number of players that are supported by a "fairly transparent and progressive regime", and the auction process for PV deployment has attracted plenty of foreign players who are implementing projects in the utility-scale and commercial and industrial (C&I) sectors.
"A lot of them have plans to go into solar manufacturing," adds Chourasia. "So I don't think the Adani news has impacted the renewables sector."
Back in December, Adani said it intended to add 2GW of ingot and wafer capacity by the end of 2023 and scale up to 10GW by 2025. It established the first gigawatt-scale module assembly plant in India back in 2016 and ramped up its annual production capacity of solar PV cells and modules to 4GW in 2022.
Domestic manufacturing impact
Moreover, it's not just Adani in the PV manufacturing space, since other Indian heavyweights have come out with intent to build big PV plants including ReNew Power and Tata to name a few. It's not even clear yet whether Adani's own manufacturing plans will be delayed or not.
"I don't think it's going to impact their manufacturing," says Chourasia. "They have won a manufacturing-linked tender, so we'll have to wait and see how they implement it. But then I think the market is much more diversified."
Chourasia compares India's current attempts to support domestic PV manufacturing with its historical push for automobiles. At one point, India imported most of the components used for the automobile sector, but due to government initiatives, India created a robust automobile component manufacturing ecosystem to the point where it now exports these components.
With a similar vision for solar components and batteries, India started with a safeguard duty on PV modules to protect the domestic manufacturers, followed by Customs Duty.
"Now, they have realised that this is not enough," says Chourasia. "So, they have come out with production-linked incentives for modules for cells, even for the polysilicon manufacturing."
On top of this there was also a concern (according to several human rights advocacy groups' reports in 2022) that a lot of panels coming from China were involving forced labour, Chourasia adds, so the Indian government came out with an approved list of module manufacturers, known as the ALMM, but the domestic manufacturing capacity was not large enough yet to serve the appetite of project developers in India so the ALMM's implementation was postponed for one year to 31 March 2024, not for two years as originally announced.
"There was a mismatch between their whole intent to make India a manufacturing hub and the reality that you also have to put the plants in operation," says Chourasia. "If you don't have the modules and the domestic ability is not there to create the modules then, obviously, there will be interim issues.
"Ideally, they should have come out with production-linked incentives earlier. And after some time, they should have come out with the ALMM. They didn't time it well, but now they're correcting it."
PV Tech Premium reached out to Adani multiple times but did not get a response.