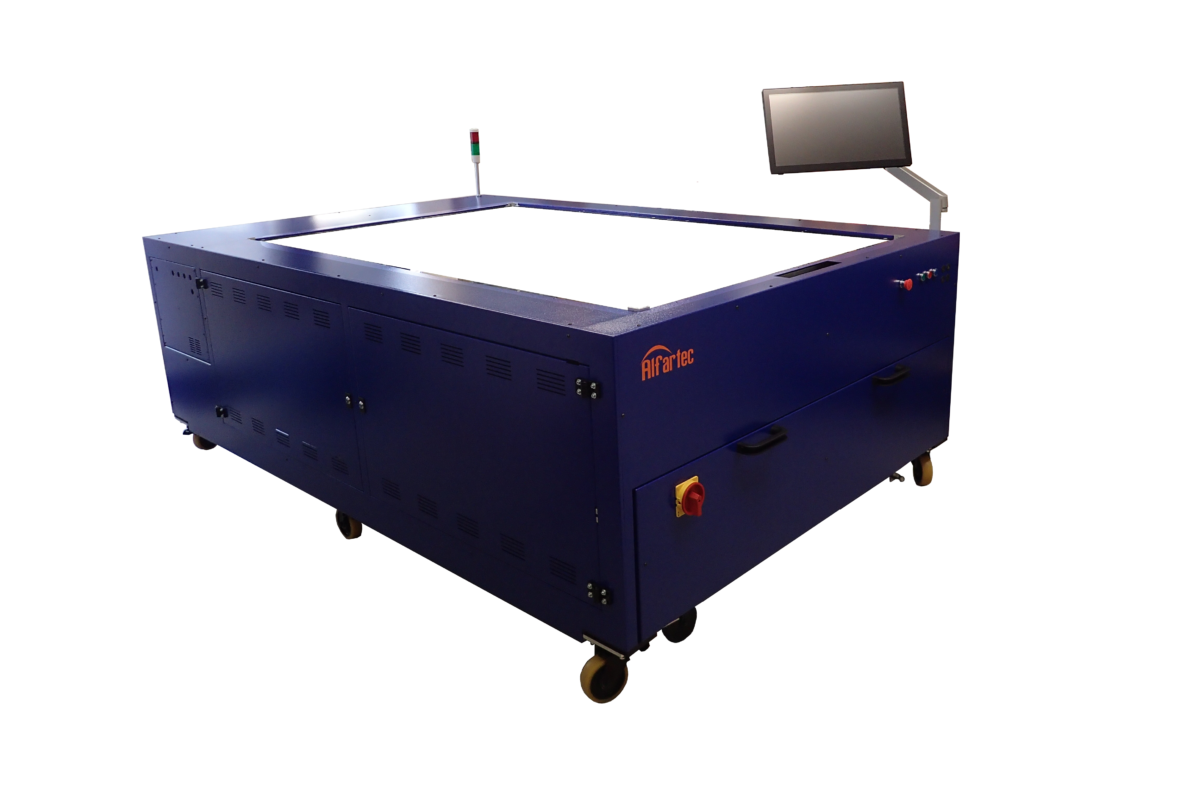 Alfartec has introduced its BlueSky-MT240 solar simulator to the market that is based on LED and Halogen technologies, making it ideal for production, research and certification centers, globally. Its long flash duration up to 500 millisecondes and short cycle time are suitable for all module technologies.
Problem
When testing PV modules, one of the important points is to have enough light intensity with LED at low price in the IR region. A limitation of most flashers is the limited illumination time due to the xenon flashtubes. Therefore a system using LED illumination instead, combined with halogen lamps would allow the best spectral coverage of the solar spectrum, at reasonable costs.
Solution
The idea behind the BlueSky-MT240 solar simulator is to provide the long light pulse and very good spectral matching needed by actual and future cell technologies. This is necessary to reach high-quality measurement, allowing manufacturers to sell their production at the best price. On other side, LEDs and halogen lamps are extremely long-lasting light sources, so no service except calibration is needed for several years of normal operation, resulting is low costs of ownership. Using LEDs and halogen lamps, the MT240 has a wide range spectrum, from 350nm to 1200nm, which enables highly accurate solar module efficiency measurements for all solar technologies.
Applications
PV module solar simulation tester for R&D, testing houses and volume production lines.
Platform
The system can illuminate in continuous light so the cycle time can be reduced on production line between each module or cell measurement. The IV tester from Alfartec is easy to integrate in any production line or laboratory thanks to its small foot print. The halogen lamps provide better accuracy on the spectrum range than for an LED tester in the IR region from 900nm to 1200nm. The innovation is unique using the combination of both light-sources in the same time for IV measurement. This system can be used for any technology of module and cell providing a minimum of pulse duration of 100ms to continuous light.
Availability
April 2017 onwards.