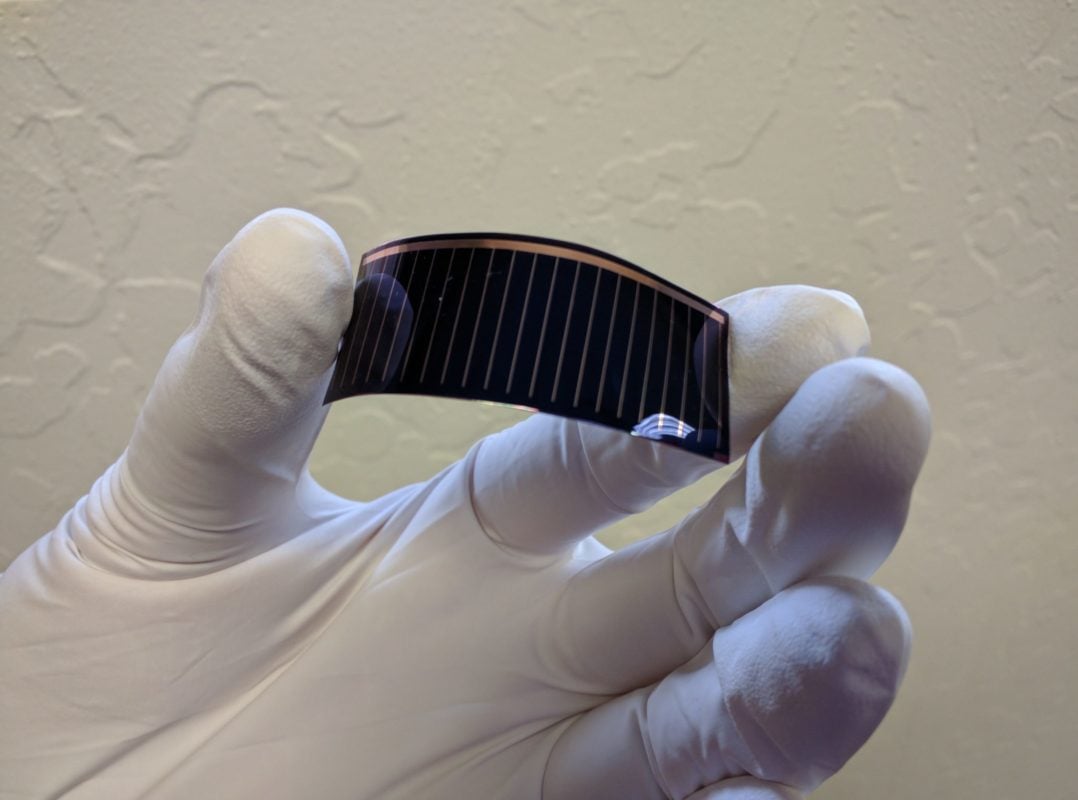 Specialist gallium arsenide (GaAs) PV manufacturer Alta Devices, a subsidiary of Hanergy Group has achieved a new solar cell conversion efficiency record of 28.9%, which was certified by NREL (National Renewable Energy Laboratory).
Alta Devices has been a perennial world record holder for GaAs solar cell efficiency. The company uses a metalorganic chemical vapour deposition (MOCVD) process as well as an epitaxial lift-off (ELO) technique, which creates a thin, flexible, and lightweight solar cell for niche applications.
One of Alta Devices founders, Professor Harry Atwater of Caltech said, "Achieving a new record for this class of devices is a landmark because a 1-sun, 1-junction cell is the archetypal solar cell. The fact that Alta is breaking its own record is also significant since many other teams have been actively attempting to break this record."
The new record cell was said to be the first based on 'Internal Luminescence Extraction', which has enabled Alta to set the new record. Luminescence extraction is the escape of internal photons out of the front surface of a solar cell and minimise the emission out of the back surface to boost conversion efficiency.