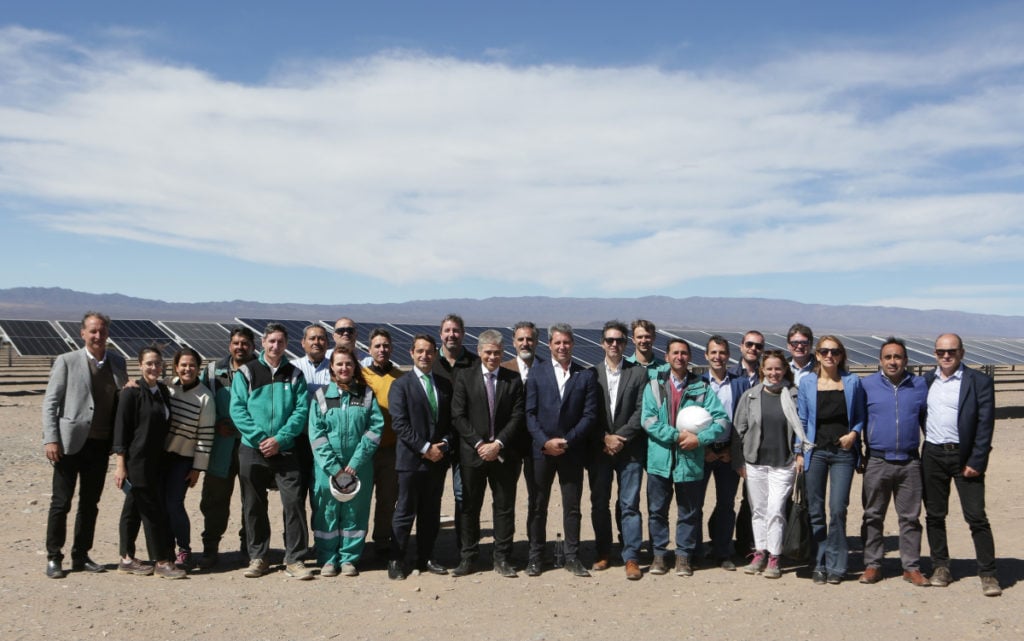 Argentinian state-owned utility YPF Luz has commissioned a 100MW solar PV plant in the western province of San Juan, in Argentina.
This is the first solar park to be commissioned by the utility in Argentina and will have the capacity to add a further 200MW – both in a 100MW incremental – to be implemented in the future. The utility has not disclosed when that would be happening.
The 'Zonda' solar PV farm has a factor capacity of 36% and installed more than 170,000 bifacial solar panels, however, the utility has so far only received approval for 30MW of the total capacity from the Argentinian wholesale electricity market clearing company (CAMMESA in Spanish) with the rest being operational in the near future.
This solar PV plant was part of an agreement the utility signed last year with EPSE (Provincial Energy Company of the State) for the construction of two solar plants in San Juan with a total capacity of 500MW.
The project required an investment of US$90 million that was funded by a US$63.9 million green bond and financed by Argentina's national social security administration (ANSES).
Compared to its neighbouring countries of Brazil and Chile, solar PV in Argentina has yet to see a boom in installed capacity, with barely more than 1GW as of the end of 2021, according to numbers from energy think tank Ember.
Most of the capacity comes from the province of San Juan, where YPF Luz built the solar plant, with 410MW of solar PV installed, according to Sergio Uñac, governor of San Juan.