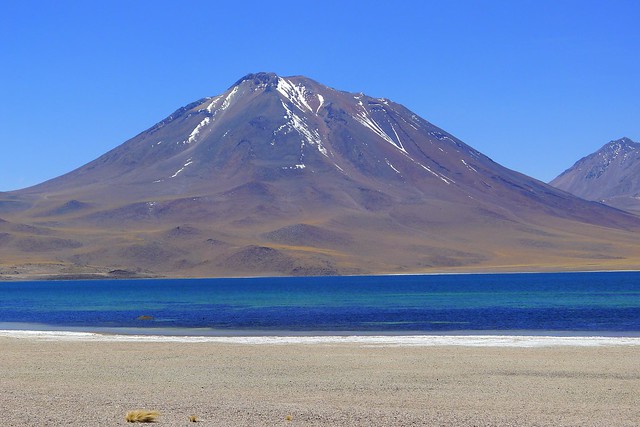 Atlas Renewable Energy has landed a long-term PPA agreement with utility Engie Energía, which will help support the development of a 230MW-plus solar farm in Chile.
The array in question, the Sol del Desierto solar plant, is in the Antofagasta region of northern Chile and is set to be operational in January 2022. Atlas' power purchase agreement (PPA) with Engie Energía binds them to a 15-year contract and will see it provide an estimated 550GWh of power each year.
Alfredo Solar, general manager of Atlas Renewable Energy Chile said in a statement that the company was proud to "collaborate with Chile's decarbonisation plan." The Latin American country has committed to carbon neutrality by 2050, and the government has pledged to close eight of the country's 28 coal-fired plants by 2024.
Atlas Renewable Energy was launched by London-based market investor Actis group in early 2017. It is focused exclusively on developing, funding, building and operating renewables in Latin America. It claims to have 800MW of solar in Uruguay, Chile, Brazil and Mexico and a contracted pipeline of 1400MW.
In June, Atlas Renewable Energy switched on two PPA-backed large-scale PV plants in Mexico. And earlier this year, it completed long-term financing for three of its solar energy plants in Brazil with an installed capacity of 300MW, for a total amount of US$152 million. It's first plant in Brazil, the 67.1MW São Pedro solar plant, was commissiond in January.
Chilean capital city Santiago will host the annual UN climate talks, COP 25, this December. The country extended the invite after Brazil withdrew from hosting.