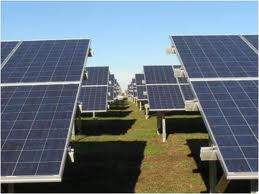 Canadian Solar has won three solar power contracts with Alberta's Ministry of Infrastructure for a 94MW PV portfolio in southeast Alberta, Canada. The projects hold an average contracted PPA price of US$36.27 per MWh.
Once completed, these three projects will provide 55% of the electricity needs for Alberta provincial government.
Shawn Qu, chairman and chief executive officer of Canadian Solar, said: "We see great potential in the Alberta solar market, and we're pleased to supply subsidy-free solar power to meet Alberta's clean energy needs. We hope these 94 MWp solar project contracts serve as a catalyst for solar industry growth in Canada, specifically in Alberta. We are delighted to partner with Conklin Métis Local 193, the indigenous community, who owns a 50-percent equity stake in the Hays, Jenner and Tilley solar projects."
Back in the fall of 2018, Canadian Solar entered into a 50% equity partnership with Conklin Métis Local 193 on the three projects. The Conklin Métis are an indigenous community located in the rural hamlet of Conklin, part of the Athabasca Oil Sands region in eastern Alberta.
Shirley Tremblay, president of the Conklin Métis Local 193, added: "We are extremely excited about our partnership with Canadian Solar, a global leader in solar energy. As a Métis community, we highly value the opportunity to invest in renewable energy projects within Canada. This partnership will help us diversify our investment portfolio, and its financial benefits will support key social and economic initiatives within our community. We applaud the Government of Alberta and Canadian Solar for their progressive mentality and look forward to a long-lasting, prosperous relationship."
Once completed in early 2021, these three solar plants are expected to generate enough power for more than 20,000 homes. During the construction of the three solar projects, an estimated 270 jobs will be created in Alberta.