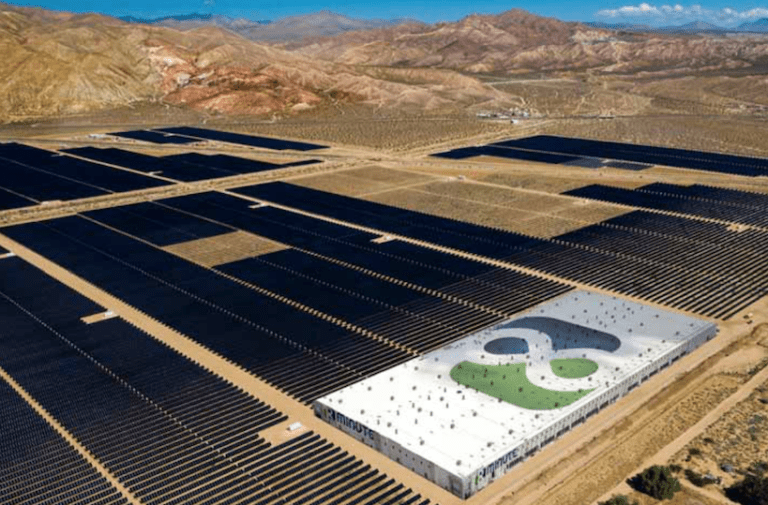 Faced with the threat of curtailment as more renewables enter the grid, utility-scale solar developers are heightening their focus on hybrid PV-storage projects to take advantage of demand for flexibility services and falling battery costs.
Noting that solar-plus-storage projects are already becoming commonplace globally, BloombergNEF forecasts that the majority (55%) of energy storage installs by 2030 will be built to provide energy shifting, such as storing solar to release later.
The research organisation said in a report published earlier this month that energy storage projects are growing in scale, increasing in dispatch duration and are increasingly paired with renewables. It forecasts that global energy storage installations will reach 345GW / 999GWh by 2030, requiring more than US$262 billion of investment.
One solar developer currently working on a host of hybrid projects is US-based 8minute Solar Energy, which last year secured a US$350 million letter of credit facility to help it accelerate a pipeline that includes more than 18GW of solar capacity and 24GWh of energy storage.
Almost all solar projects the company is developing in California have storage integrated, 8minute founder and CEO Tom Buttgenbach tells PV Tech Premium. "These power plants are really designed around the load. So we've gone away from designing around the resource, the sun," he says.
"When the sun shines is when we charge our batteries, so there's no curtailment issues in that regard. And we designed the system to be optimised to serve the load and get paid for that."
An 8minute project of note is the 400MW Eland Solar & Storage Center near Los Angeles, California, which will feature a 300MW / 1.2GWh energy storage system, has a 25-year power purchase agreement in place with the Los Angeles Department of Water and Power and is set to begin operations next year.
Siting generation and storage installations together also provides grid benefits, Buttgenbach explains. "You do have problems if you have energy storage in the load centres and the generation is far away somewhere in the desert, then then you will have congestion on the transmission system," he says. "But if you put the storage together with the generation, then your generator looks like a gas plant, you turn it on when the power is needed."
The increasing prevalence of co-located solar-plus-storage in the US was revealed in a recent report from Lawrence Berkeley National Lab, which showed 34% of solar (159GW) in the country's interconnection queues at the end of 2020 was proposed as hybrids, up from 28% in 2019. By comparison, just 6% of both wind and natural gas projects in queues last year were proposed as hybrid.
This trend coincides with cost declines across residential, commercial and utility-scale solar-plus-storage systems in the US. Between 2020 and 2021, the cost of a utility-scale PV + battery energy storage system (BESS), DC-coupled with 100MW PV and 60MW / 240MWh BESS in the country fell by 11.55% to US$168 million, according to research from the US National Renewable Energy Laboratory.
For an AC-coupled system of the same generation, output and capacity, the cost reduction was 12.26%, falling to US$167 million.
The continued decline in energy storage costs will also mean solar-plus-storage projects become an increasingly attractive option for commercial and industrial offtakers, according to Giuseppe Cicerani, head of business development generation integrated storage at Enel Green Power.
A developer and operator of renewables plants, Enel Green Power is set to boost its clean energy presence in the coming years as part of its parent company Enel's new strategy of adding 43GW of solar and 9GW of energy storage capacity by 2030.
"As of today, energy storage, particularly if based on lithium ion batteries, is an effective tool to provide the adequacy and flexibility needs of the power systems with increasing presence of renewable generation, due to its ramping and fast response capabilities, easy siting and relatively short implementation time," Cicerani says.
Enel Green Power acquired a 3.2GWdc portfolio of US solar and solar-storage projects earlier this year. The 24 development-stage projects, including 450MW of storage capacity, span six states and are expected to begin commercial operations in 2023.
With Enel Green Power bolstering its solar-storage development efforts, Cicerani touts the synergistic benefits in areas such as development, connection, and operations and maintenance when siting projects together. He said: "By 2030, we expect hybrid renewables + BESS to make up the majority of plants commissioned."