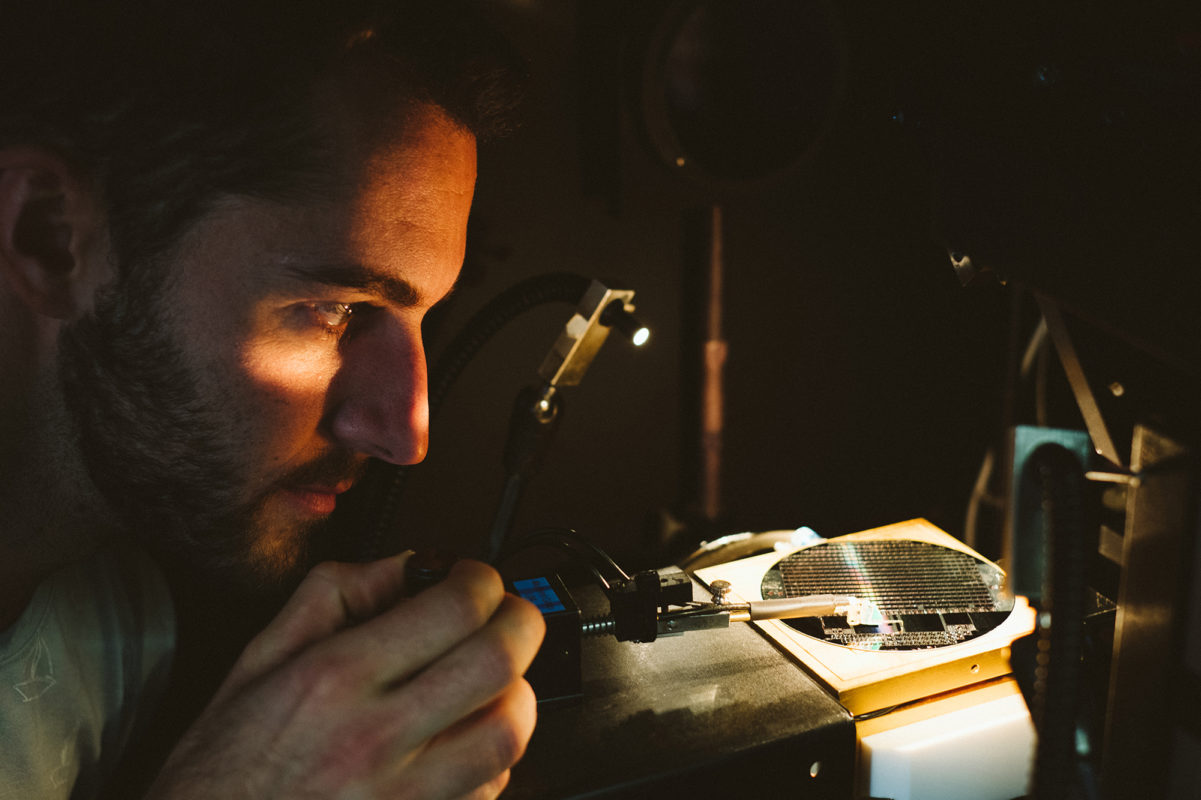 PV research institute Fraunhofer ISE has reported a new efficiency record of 22.3% for a multi-junction solar cell made of silicon and III-V semiconductor materials using a direct epitaxy process developed with tool supplier AIXTRON.
Researchers and scientists at Fraunhofer ISE in cooperation with TU Ilmenau, the Philipps University of Marburg and the system manufacturer AIXTRON, under the MehrSi project, funded by the German Federal Ministry for Education and Research BMBF.
The partners were able to reduce the defect density significantly enough in the III-V semiconductor layers on silicon to report the III-V/Si tandem solar cell with a new efficiency record of 22.3%.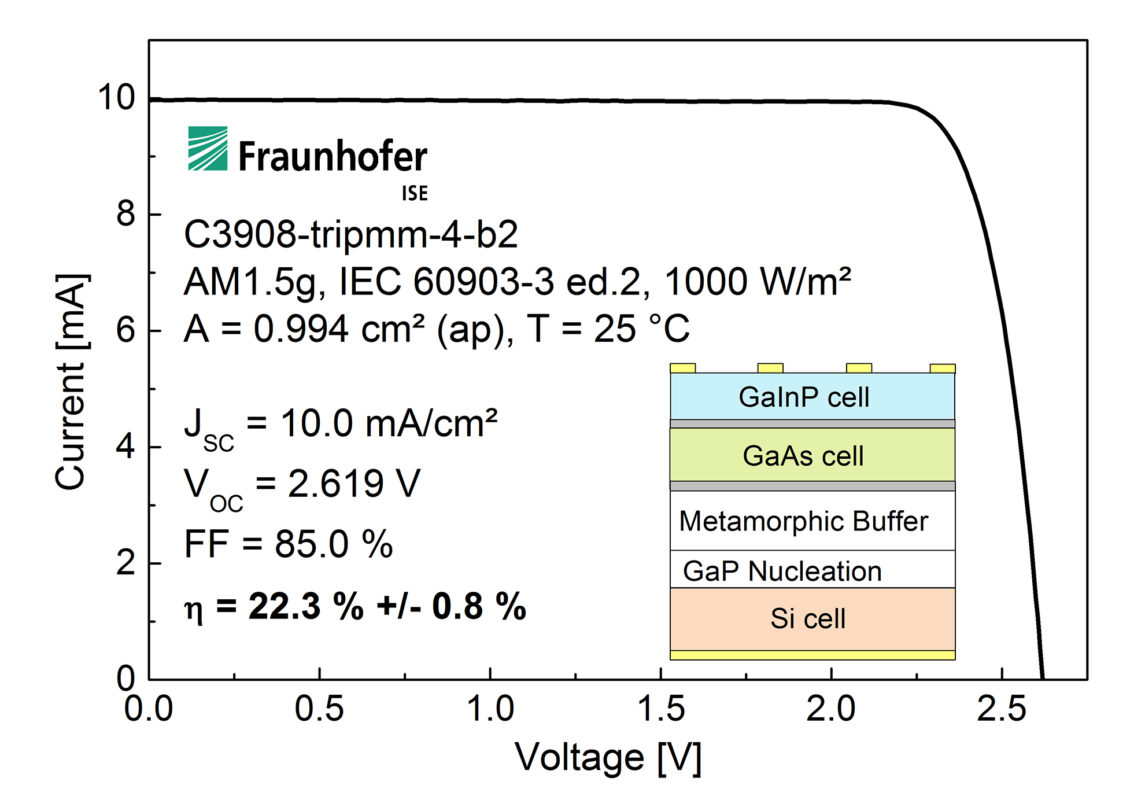 "The record efficiency of our III-V/Si tandem solar cell demonstrates that we have achieved a very good understanding of the materials," noted Dr. Frank Dimroth, coordinator of the MehrSi project. With the successful direct growth of III-V layers on silicon, we can avoid using expensive III-V substrates for epitaxy. This approach is, therefore, a key technology for the cost-effective manufacture of high efficiency tandem solar cells in the future."
Fraunhofer ISE expects the work on tandem cells to be carried out in the new R&D facilities, when completed in 2020, which is expected to accelerate developments in multi-junction solar cells.
Tandem perovskite-silicon tandem cells advance efficiencies
However, recent efficiency records from Oxford PV in late December, 2018 indicate that perovskite-silicon tandem cells are rapidly approaching efficiencies of 30% and more when the US National Renewable Energy Laboratory certified Oxford PV's 1 cm2 tandem cell with a 28% conversion efficiency, up from Oxford PV's own previous certified record of 27.3%.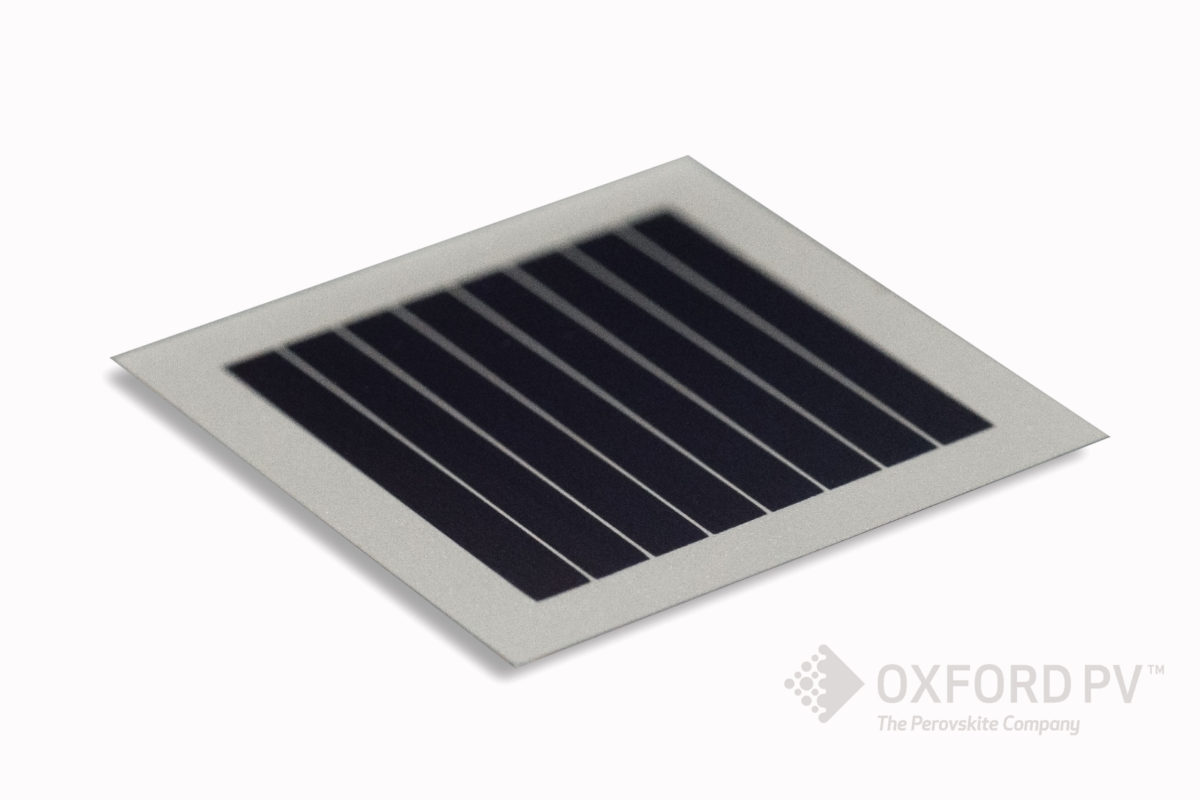 Dr Chris Case, Chief Technology Officer at Oxford PV had previously said, "Today's record demonstrates the unprecedented pace of our technology development. We are continuing to push our perovskite-silicon solar cell technology, with a roadmap that extends beyond 30% efficiency. The solar cells we are developing are not only efficient but also stable. Similar devices from our research and development facility have passed at least 2000 hours of damp heat reliability testing, in line with IEC 61215 protocol."