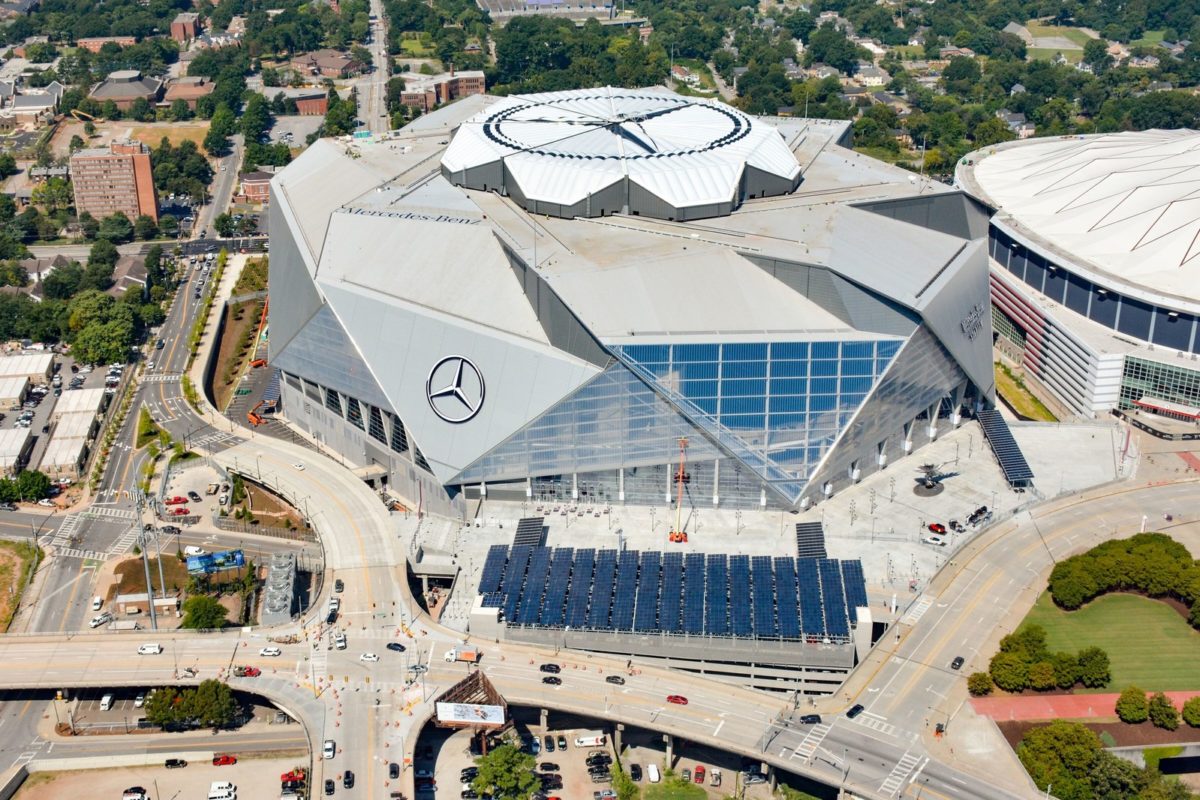 Georgia Power announced that it has installed over 4,000 PV panels at Mercedes-Benz Stadium, the new arena for the NFL's Atlanta Falcons.
Georgia Power claims that the solar installation is among the largest and most advanced integrated solar facilities at any American sports venue — with the installation expected to meet the stadium's sustainability goals.
The solar project includes three separate phases that, when combined, are expected to generate approximately 1.6 million kWh of electricity in the first year of operation. As part of the project, solar panels are installed atop the Georgia World Congress Center (GWCC) Silver Deck, a GWCC surface parking lot.
Wilson Mallard, director of renewable development at Georgia Power, said: "Georgia Power continues to be a leader in energy innovation, including expanding cost-effective solar generation across our portfolio, paired with forward-looking research and development efforts.
"As we build the future of energy, our partnership with Mercedes-Benz Stadium helps to educate and illustrate the growing role of solar as part of a diverse energy mix for millions of stadium guests every year."
The Mercedes-Benz Stadium project was developed in coordination with and approved by the Georgia Public Service Commission (PSC).
The stadium will utilise the Renewable Energy Credits (REC) produced by the solar installations in the project's pursuit of LEED Platinum certification, while the actual energy from the systems will be sent back to the grid and serve all Georgia Power customers.