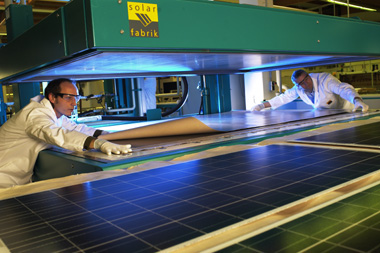 Insolvent German-based PV module manufacturer Solar-Fabrik said that German PV installer HSL Laibacher GmbH is expected to purchase one of its assembly lines (No.3) and resume module production at his own facilities in Aschaffenburg, under the Solar-Fabrik brand.
Solar-Fabrik noted that production line No.3 could be sold in a package together with Solar-Fabrik's portfolio of trademarks to HSL Laibacher as part of the sale of all assets.
The overall asset sales could also result in the vast majority of creditors receiving full reimbursement. Solar-Fabrik noted funds totalling €4.7 million (US$5.37 million) could be accrued, while debts and liabilities were in the range of €3.3 million to €4 million.