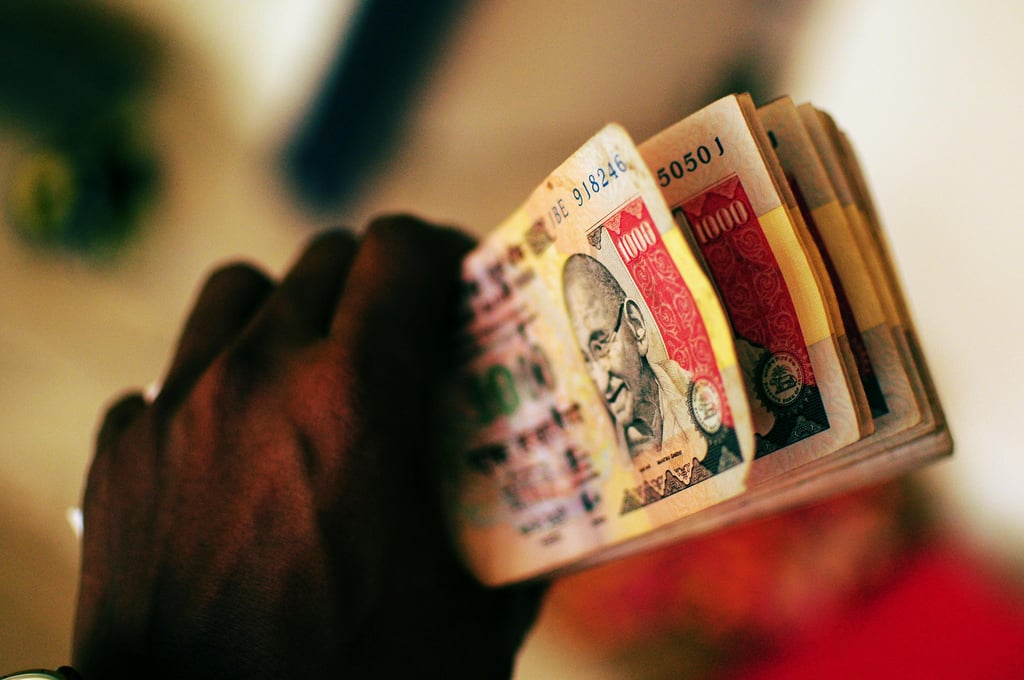 Last week saw solar prices in India blast the Asian giant's energy sector into a new era, but what happened to all the fears about project viability and unrealistic bidding? Previous record low bids from the likes of now-bankrupt SunEdison just over a year ago were met with hysteria and some commentators issued damning verdicts on the so-called "mad-house bidding".
Even the lowest bid from Fortum last year, a Finnish firm with a rock solid balance sheet, was met with some scepticism.
Yet the market has continued to surprise beyond all expectations, with the tariffs for the three 250MW projects at the Rewa Solar Park in Madhya Pradesh going below both the five US dollar cents and the INR3 per unit mark – albeit with a INR0.05/kWh escalation for 15 years.
Bridge to India calculated the levelised tariffs of these projects would come to INR 3.30/kWh, which is still below five dollar cents. Plenty of factors unique to this tender have been highlighted as the cause of driving the prices down, but it seems the overall financial environment for renewables at macro level in India is also seeing an unchartered level of confidence and accessibility.
The financier's view
"Overall the cost of debt in India has significantly dropped over the past three months," says Ashwin Narang, investment banking – corporate finance at First Rand Bank. By tracking the 10-year government of India bonds, one can see interest rate yields dropping by almost 100bp in this period.
ReNew Power and other Indian developers are also managing to raise Green Bonds and international bonds, which gives room to bid even lower in the auctions, adds Narang. However he does not expect future tariffs to fall significantly below INR3 and even forecasts tariffs to "bottom out" very soon, if they have not already.
"There is global capital flowing on a regular basis into India"
Another helping factor is that the loans tenor has gone up, with banks easily able to give loans up to 19 years, says Rajnesh Trivedi, senior director, sustainable investment banking at Yes Bank. Module prices have also dropped by 28-30% and with an 18-month development period for the Rewa Solar Park, the developers are able to place an order for a delivery of modules many months in advance and watch the price of modules potentially decreasing further during the interim period.
"The interest rate regime is going down, which means that today if I get a project loan at let's say 9.5%, once the project is completed and the COD is achieved in 5-6 months' time, I can go and do a top up of the loan [and] pay my equity back," says Trivedi.
However, he adds: "Going below INR3.50 is surely a price which nobody had anticipated."
Room for everyone
"There is global capital flowing on a regular basis into India and it's flowing because [investors] can see that this is a sector that's going to require hundreds of billions of dollars of renewable energy infrastructure investment over the next decade," says Tim Buckley, director of energy finance studies, Australasia, Institute of Energy Economics and Financial Analysis (IEEFA). "The government is 100% clear. There is clear longevity, certainty and transparency in the process, which is absent in a lot of markets. It's clearly endorsed by prime minister Modi. It's clearly being implemented in a very strategic and sustainable way by energy minister Piyush Goyal; he's not using subsidies which is critical in making it sustainable."
Along with this policy certainty, access to capital is key, adds Buckley, and this helped by some of biggest firms in India such as Adani, Tata, Reliance Power, NTPC and Indian Railways all moving towards solar.
While smaller players will not be able to access the green bond market as effectively as giant firms like Adani, ReNew or Japan's Softbank, Buckley says: "This market will be a 10-15GW market per annum for solar and 6GW for wind for the next decade. The market is growing so rapidly – more than 100% per annum – that there is room for everyone. The giants will stomp around on these mega tenders, but there are plenty of smaller ones around."
Buckley also says that there was a dramatic 30% drop in the exchange rate over a four-month period around two and a half years ago. But since then sensible economic policy management from the current government has not only stabilised the exchange rate but also lowered inflation.
Counterparty risk
Counterparty risk management is also being improved, says Buckley. Solar tenders with SECI being brought under the same payment guarantees of NTPC ameans that the two bodies responsible for the majority of solar tenders in India now have two of the best balance sheets or credit guarantees in India. SECI now has the same risk profile as NTPC.
"NTPC's cost of debt is about 8.5% per annum. The average cost of corporate debt in India is 12-13%," adds Buckley. "So the minute you sign a PPA with NTPC it's a globally bankable counterparty, so your cost of debt drops from 12% to 9% – that's a 300bp improvement."
Referring to the Rewa results, Buckley describes the new tariffs as "transformational" and even predicts that tariffs for the 1GW wind auction from SECI will also cross below four rupees per unit.
"People who are raising funds in India; they will definitely see the cost of capital moving down and from the lending community also," says Rahul Prithiani, director, industry and customised research at global analysis firm Crisil Research. "As more and more projects display track record of successful execution, more and more funding channels are opening up for the players in the domestic market."
While coal-fired power tariffs on the merchant market can be in the region of INR2/kWh, Prithiani says that some of the other conventional sources may not be able to compete with the new solar prices.
The future looks rosy for Indian solar, but as a report released this week suggests, the forthcoming Goods and Services Tax (GST) Bill could raise tariffs by as much as 9.5%. In that worst case scenario, we may not have just seen the bottoming out of solar tariffs – we may be about to witness a significant correction.