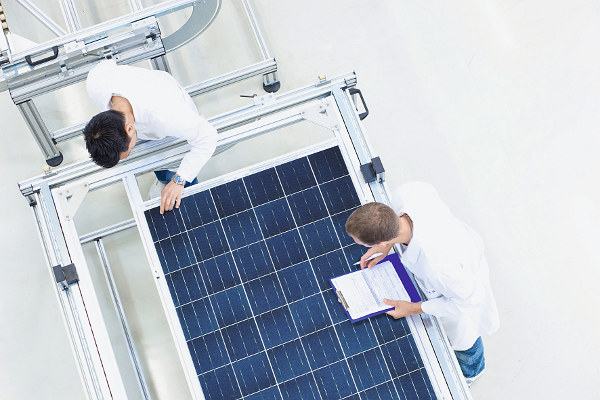 Updated: Silicon Module Super League member Hanwha Q CELLS has confirmed that its strategic partnership to collaborate on the development of 1366 Technologies proprietary 'Direct Wafer' technology has resulted in its R&D pilot line achieving 19.1% cell efficiencies.
Hanwha Q CELLS noted that the cell efficiency gains had been 1.4% in just seven months.
Finlay Colville, head of Solar Intelligence said: "The announcement is particularly interesting as it shows Hanwha Q CELLS continued interest in moving the curve forward for p-type multi c-Si cell operations, by looking both at efficiency increases but also cost reductions. Until now, none of the disruptive wafering approaches has offered any great challenge to directional solidification furnaces and multi-wire sawing, with the quasi-mono approach being the last big push a few years back, said Colville.
Daniel Jeong, global R&D head at Hanwha Q CELLS said: "These latest results demonstrate the potential in combining 1366´s Direct Wafer Technology with our unique Q.ANTUM technology. Together they can push the efficiency limits of multi-crystalline solar cell technology while at the same time reducing the cost significantly."
Although Hanwha Q CELLS is not using the wafer technology in production, it said it would continue working with 1366 Technologies to bring the technology to maturity.
1366 Technologies expects to reach 20% cell efficiencies before the end of the first half of 2016. The company will build its first 250MW wafer production plant in 2016 with plans to expand to 1GW in future phases to bring the technology to market.
"If 1366 can succeed in scaling current manufacturing levels to the GW level, then we will have a more representative indicator of whether the cell performance can be obtained reliably in volume. Also, this will help to see what cost reductions can be achieved and how this compares to existing best-of-class ingot and wafering of multi production that has seen large costs being shaved off, in the past few years," added Coville.