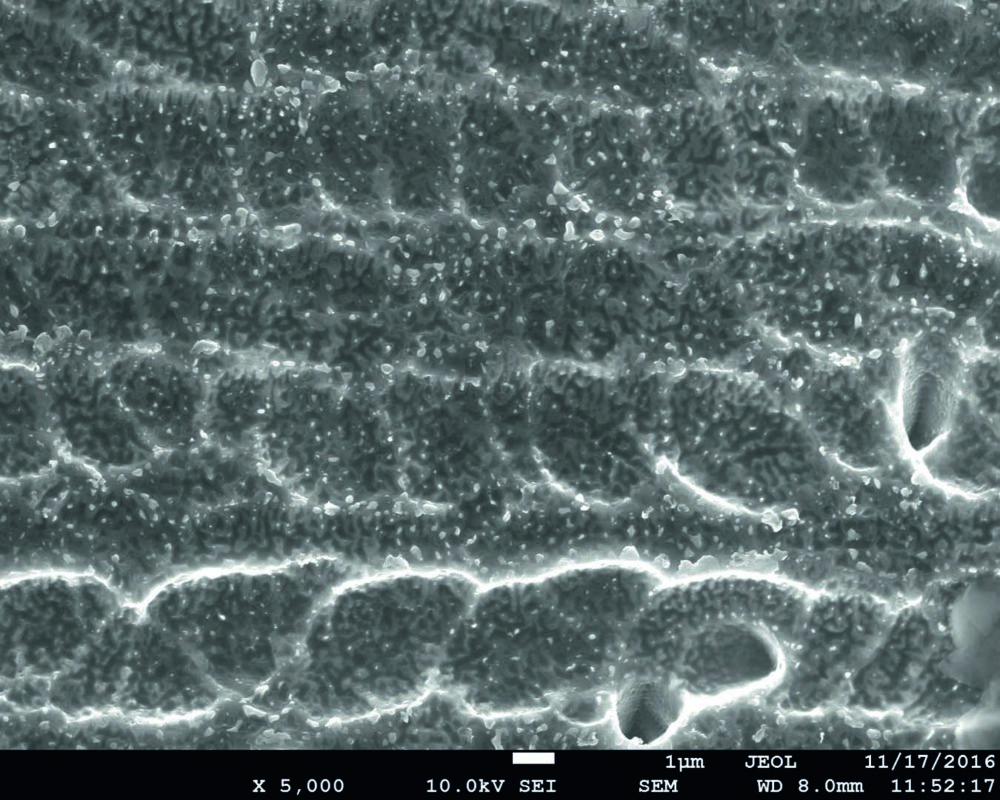 Heraeus Photovoltaics has launched a specifically designed frontside silver paste to provide improved contact ability diamond wire cut wafer with 'Black Silicon' texture
Problem
As the PV industry continuously improves cost-to-performance ratio for the P-type multicrystaline cells, the diamond wire cut wafer with 'Black Silicon' texture is the new avenue to achieve improvements. However, the nano-structured Black-Silicon surface prepared by special texturing process (such as RIE and MCCE) boots efficiency gain, but also gives challenges to metallization paste contact ability.
Solution
Heraeus SOL9641A series frontside silver paste was specially re-designed for Black-Silicon texturing. It features unique glass chemistry for contacting unique silicon surface and fine-tuned organic media matching nano-structured surface morphology. This has resulted in well-balanced metallization contact and Voc. After low temperature firing the microstructure of the fired finger has an increased densified structure including the Ag-Silicon interface, enhancing adhesion, grid resistivity and solder ability.
Applications
The SOL9641A is used with multicrystalline Black-Silicon cell and is tailored for ultra-fine-line printability for screen printing that can print defect-free through a less than 30μm screen opening.
Platform
SOL9641A has a wide firing window, which makes the paste specifically suitable for the application on PERC solar cells. The patent-pending paste technology provides excellent adhesion, which is almost two times higher than SOL9631 Series.
Availability
April 2017, onwards.