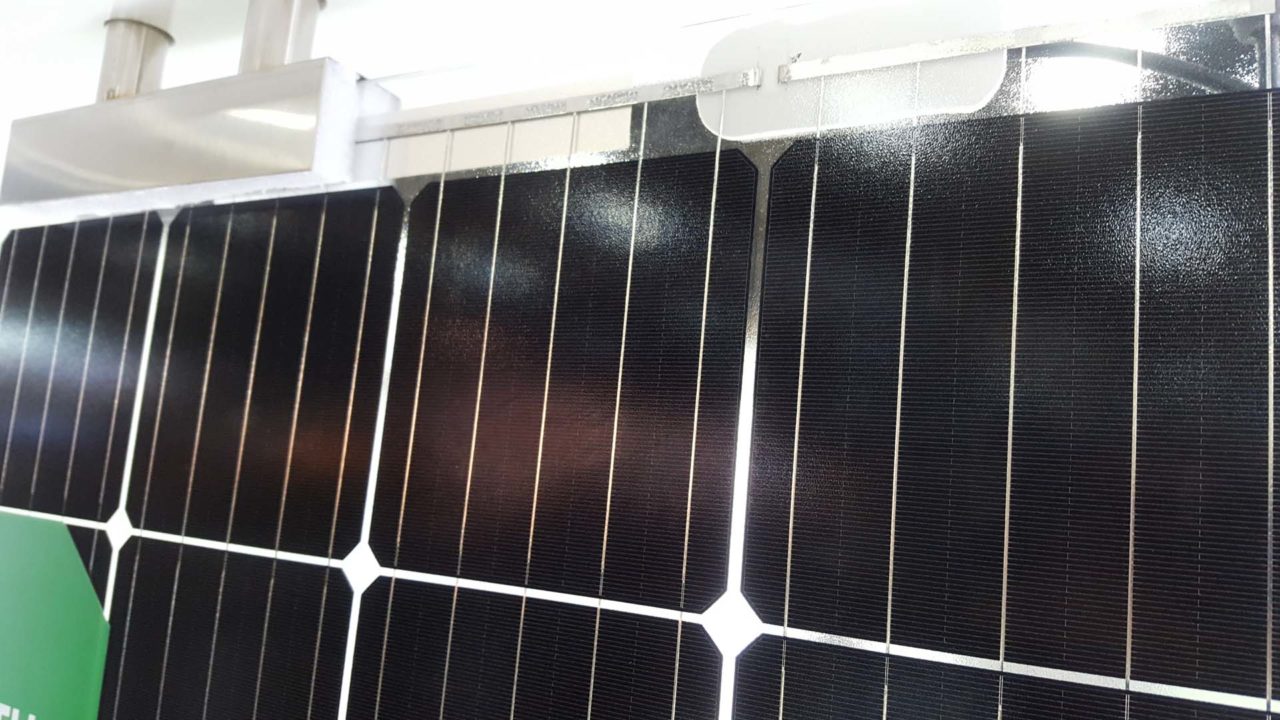 Leading 'Silicon Module Super League' (SMSL) member JinkoSolar has reported a record conversion efficiency for a P-type monocrystalline PERC (Passivated Emitter Rear Cell) solar cell of 22.78% and verified by the Chinese Academy of Science Testing Laboratory.
JinkoSolar said the record cell efficiency was achieved by using a high quality P-type silicon wafer and bulk passivation technology as well as multi-layer ARC technology, developed in-house. The PERC cell also included selective emitter technology, as well as fine-finger metallization technology.
The company also noted that energy losses caused by recombination were significantly reduced with the adoption of the selective emitter structure and fine-finger metallization technologies.
Recently, another 'Silicon Module Super League' (SMSL) member and the largest integrated monocrystalline manufacturer, LONGi Green Energy Technology reported a then world record conversion efficiency for a P-type monocrystalline PERC solar cell, certified by CPVT in China at 22.17% in April. This was further developed an verified by the Fraunhofer ISE CalLab in Germany at a new record efficiency of 22.71%.
JinkoSolar currently holds two solar cell efficiency records. The company set the conversion efficiency record for a P-type polycrystalline PERC cell earlier in the year at 22.04%.
Kangping Chen, CEO of JinkoSolar, commented, "Driven by the rapid development of the solar technical and commercial landscape in recent years, JinkoSolar has utilized its technical leadership as a springboard to make jumps in the global industry. We've also greatly strengthened our leadership position in terms of photovoltaic research and development with an advanced manufacturing process, faster mass production speeds, and better quality control than our peers. These advantages have allowed JinkoSolar to reach unprecedented heights in terms of module shipment numbers. JinkoSolar remains committed to advancing its research and development program. We plan to apply what we've learned from our successful world record attempts in a test production environment. We will then rapidly seek the mass application of our new technologies to further bring down the cost per watt of our modules. I am confident that JinkoSolar will become the industry leader in both research and development and advanced manufacturing."
JinkoSolar had been a laggard in R&D spending compared to a number of its rivals over the last 10 years, according to PV Tech's longstanding annual analysis.
The company did not specifically state when the new record mono-PERC cell would enter volume, while LONGi noted that it expected to ramp volume production of its 22% cell technology by the end of 2017.