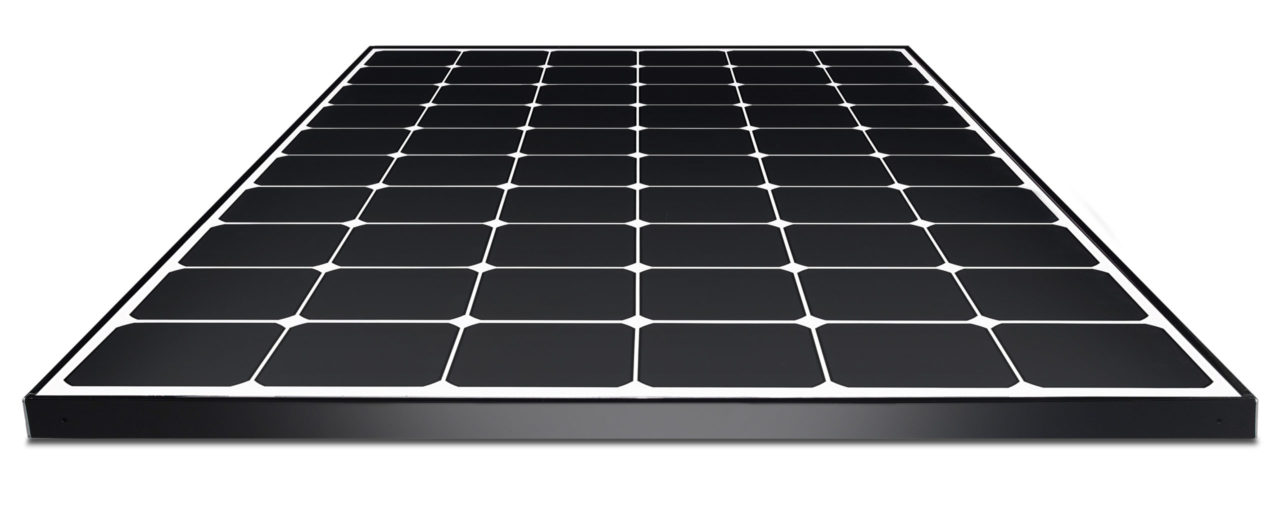 LG Electronics' flagship solar PV panel has a 365 Watt rating with improved temperature coefficient and extended product warranty designed with high aesthetics for residential applications. The LG 'NeON R' panel uses N-type monocrystalline cells (60-cell) with back contact electrodes.
Problem
Residential solar markets are increasingly demanding higher panel output, minimizing the quantity of panels required for maximum system electricity generation and reducing overall system costs. This is coupled to greater demand for panel aesthetics that better blend with rooftop structures and provide a seamless installation.
Solution
The LG 'NeON R' panel uses N-type monocrystalline cells with back contact electrode technology that minimizes the presence of boron in the cell production process to minimize the Light Induced Degradation (LID) and maximizing performance and maintaining maximum potential power output for the life of the module. The elimination of electrodes on the front of the module not only creates a seamless visual, it maximizes light absorption.
Applications
Residential rooftops.
Platform
The LG NeON R comes with an extended product warranty, covering labour and delivery. The combined product and performance warranties ensure the materials, workmanship and performance of the panels for a full 25-year period. In the North American market LG has teamed with SolarEdge Technologies to include SolarEdge inverters with LG NeON R panels, creating one of the most power-dense rooftop solutions on the market. LG is also offering its first AC panel the NeON 2 Ace, coupled with microinverters from Enphase Technologies for the US residential market, which reduces installation time by half, compared with conventional modules, while offering cutting-edge technology. The simple installation process with integrated AC module allows installers to quickly install and set up their panel, with remote monitoring technology.
Availability
September 2017, onwards.