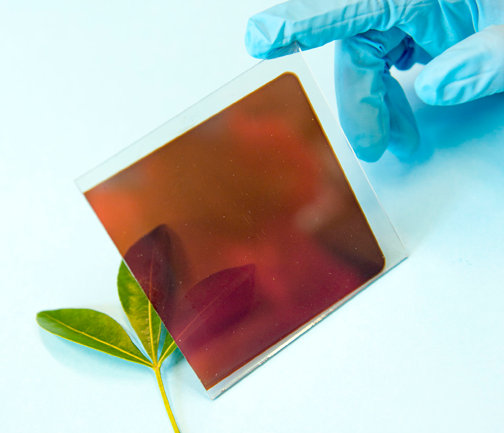 Market research firm Lux Research believes the commercial deployment of perovskite solar cells could just be around the corner, according to a new published report.
The market research firm believes that commercialization could occur between 2019 and 2021 as partnerships between start-ups and academia, as well as more research groups, consider spinning off work achieved so far into start-ups.
Not surprisingly, the Lux Research report "The Rise of Perovskites: Identifying the Best Academic Partners to Work With", highlighted the significant success in an untold number of labs around the world that have produced remarkable cell conversion efficiency gains in just a few years with highest reported efficiencies of 21%, compounded by the fact that CIGS (copper indium gallium dieselenide) thin-film cells have achieved efficiencies of 21.7%, yet have been in development for decades.
"While the efficiency question has been answered, there remain issues in stability, cost, and the feasibility of real-world efficiencies that must be addressed before commercialization can occur," said Tyler Ogden, Lux Research Associate and lead author of the report. "Still, demonstration of their potential for high performance by academic labs has caused research groups to consider spinning off start-ups, meaning companies need to consider opportunities now."
China was said to be the top academic publisher on perovskites solar cells, accounting for a quarter of all academic publications, but more impactful research is coming out of Israel, Switzerland, Singapore, and the UK.
Not surprisingly, Lux Research notes the leading development work from Oxford Photovoltaic with Henry Snaith of Oxford University and Poland's Saule Technologies that has its roots from the University of Valencia and Taiwan's Front Materials from the National Taiwan University as well as Dyesol's long-time partnership with Michael Grätzel's lab at EPFL.
Both Oxford Photovoltaic and Dyesol have claimed to be on a perovskite commercialization roadmap but neither company has yet provided insight into key roadmap milestones on numerous technical issues that would need to be overcome to realize those aims.
Executives at leading thin-film (CdTe) producer First Solar, recently highlighted at its Annual Analyst day event that they believed perovskite commercialization was at least 10 years away and that it was unlikely that leading start-ups would be the companies to commercialize the technology.
It should be noted that Oxford Photovoltaic is operating an IP licensing model for both thin-film and crystalline silicon cell integration of its perovskite product offerings.