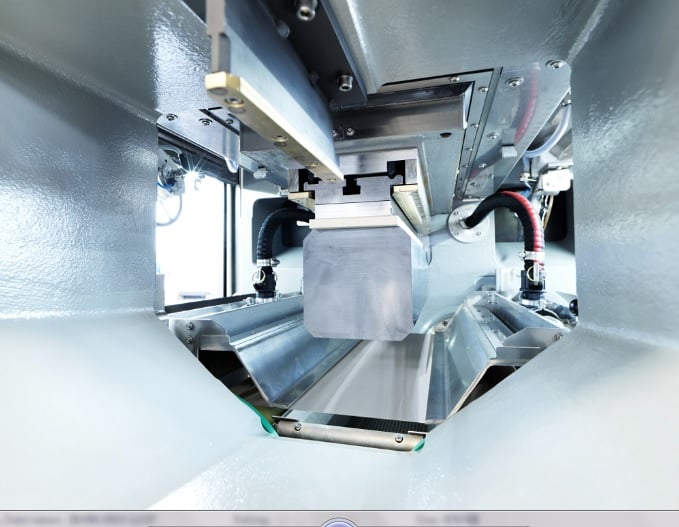 Leading PV manufacturing equipment supplier Meyer Burger reported first half year financial results, highlighting strong sales and a return to profitability but weak order intake, due to Chinese government solar policy changes and market uncertainties influenced by USA-China trade conflict.
Meyer Burger reported first half 2018 sales of CHF 232.3 million (US$231.5 million), up 9.4% from CHF 212.3 million in the prior year period.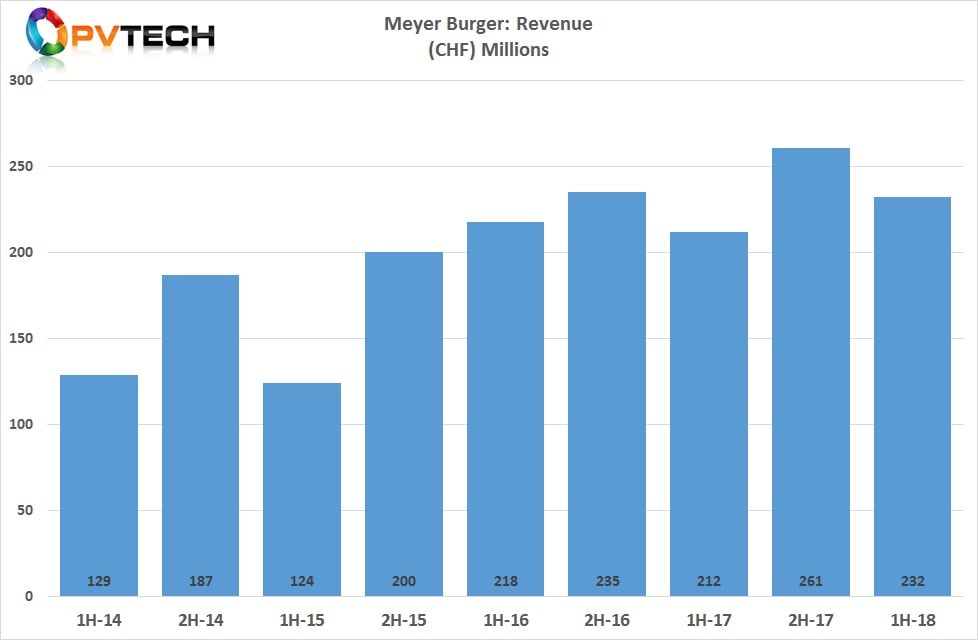 EBITDA more than quadrupled to CHF 29.2 million in the reporting period, while net earnings of CHF 8.3 million for the first half of 2018 meant a return to profitability.

However, its new orders plummeted to CHF 138 million, down from CHF 253 million in the second half of 2017 and down from its highest level since 2011 of CHF 308 million in the prior year period, a 55% decline.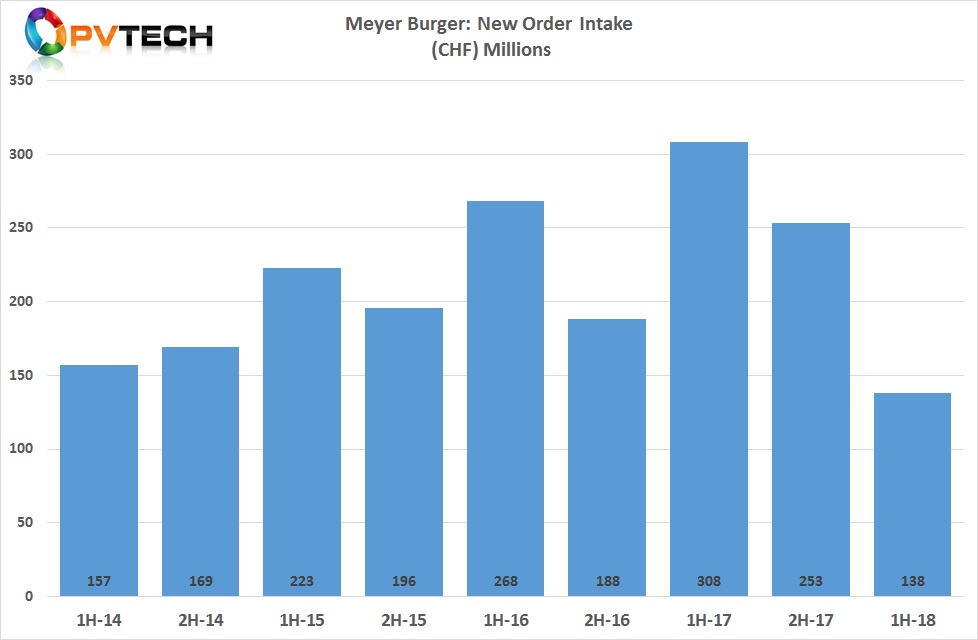 Meyer Burger noted that 'the market environment for PV equipment suppliers was heavily influenced by the intensifying trade crisis between the USA and China which included new import tariffs on PV modules and cells, as well as the 531 announcement of the Chinese government on 31 May 2018 regarding subsidy cuts in the solar industry. Both facts have led to a currently significant reluctance regarding new investments on behalf of Meyer Burger's PV customers.'
The order backlog amounted to CHF 240.9 million, compared to CHF 343.8 million in the prior year period.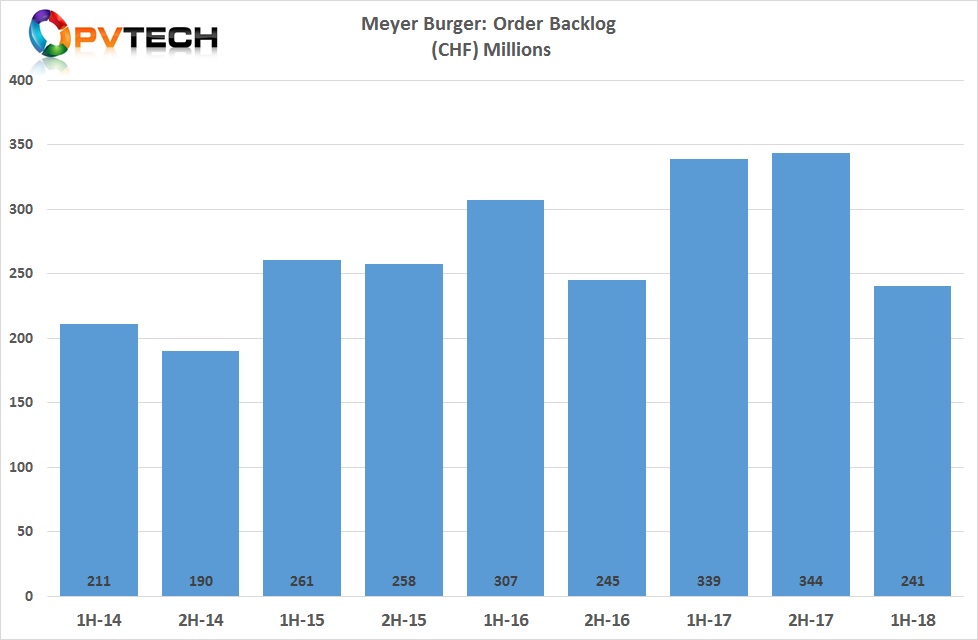 Meyer Burger said it was withdrawing guidance for 2018 net sales, which had expected to be in the range of CHF 400 million to CHF 440 million. The EBITDA margin guidance of around 10% would remain.