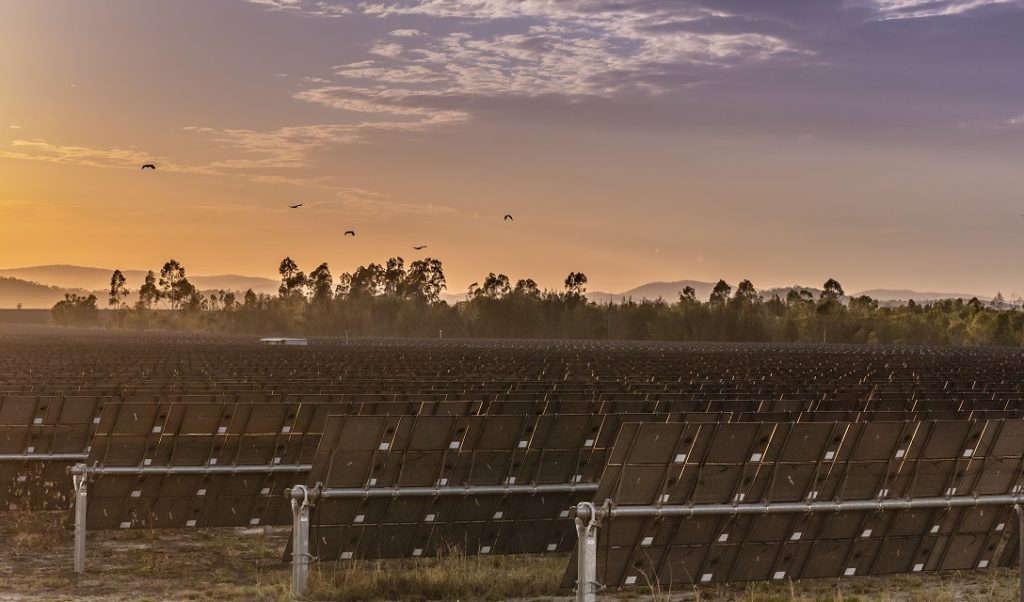 New Energy Solar has secured a deal to sell two PV projects in New South Wales for AU$288 million (US$223 million), marking the solar investor's exit from Australia.
The 111MWdc Beryl and 56MWdc Manildra plants, which New Energy bought in 2018, are being acquired by Banpu Energy Australia, a subsidiary of Thai company Banpu Public Company, with the transaction expected to close in the next two months.
The proportion of the sale price attributed to the Beryl plant is above the net asset value (NAV) as of 31 December 2020, while the proportion attributed to Manildra is below NAV – a discount that reflects of the impact of curtailment caused by grid constraints that have emerged near the site, Australia-listed New Energy Solar said.
The sale forms part of the company's initiatives to reduce the gap between its NAV and its trading price, and proceeds will be used to repay group debt and reduce gearing.
Following completion of the transaction, all New Energy Solar's remaining assets will be in the US, a market where it expects the environment "will continue to be supportive of investment in renewable energy projects".
The transaction follows the publication of a study last August by trade association Clean Energy Council that found obstacles surrounding grid connection in Australia are creating challenges for solar developers and spooking renewables investors.
UK infrastructure giant John Laing said it would exit the standalone solar and wind markets, citing issues such as transmission loss problems in Australia. The company's 255MW Sunraysia solar project in New South Wales was hit by transmission issues as well as ongoing delays with the Australian Energy Market Operator's registration process.
In early 2020, Australia-based engineering procurement and construction provider Downer Group announced its withdrawal from the large-scale solar segment, with the company's CEO Grant Fenn saying at the time that solar operators were faced with issues around connection, grid stability and equipment performance.