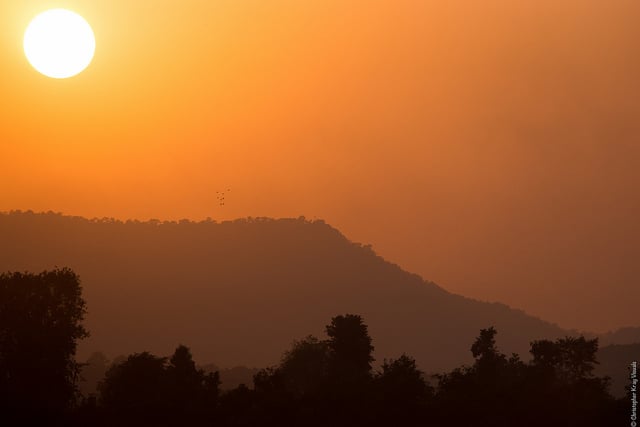 Power purchase agreements (PPAs) have been signed for the pioneering Rewa solar park projects, which briefly had the lowest solar tariffs ever in India.
The PPAs were signed between Delhi Metro Railways Corporation (DMRC), Madhya Pradesh Power Management Company (MPPMC) and Rewa Ultra Mega Solar (RUMS), which is the implementing agency for the 750MW solar park at Bhopal in the state of Madhya Pradesh. RUMS is a joint venture between the Solar Energy Corporation of India (SECI) and state utility Madhya Pradesh Urja Vikas Nigam Limited (MPUVN).
Acme Solar, Mahindra Renewables and Solenergi Power all won 250MW projects at extremely low tariffs in February, with Acme's levelised tariff coming out at INR3.30/kWh (US$0.051) over 25 years. However, last week Solairedirect won 250MW of capacity in Andhra Pradesh with a new record bid of INR3.15/kWh (US$0.0494).
Energy minister Piyush Goyal, who presided over the PPA signings, said that the solar projects will generate huge savings for Delhi Metro by reducing its cost of power from INR4.50 to INR3.30.
He also praised the unique parameters of the Rewa tender, which included off-taker payment guarantees. International Finance Corporation (IFC) was also appointed as the lead transaction advisor for the project in order to mobilize US$550 million in private investment.
Goyal said that the Rewa PPA has been accepted by the central government as a standard model for all other state governments to emulate and achieve lowest electricity tariff rates through competitive bidding.
Madhya Pradesh has also qualified seven cities with the status of 'smart cities' under a first round in which 20 cities participated.
Philippe Le Houérou, IFC executive vice president and CEO, said: "The Rewa solar park transaction will have an enormous ripple effect, helping create new markets for large solar projects across India and the region. We have partnered with state and national government agencies for years to develop the solar market in India – from rooftops to mega solar parks – and the agreements signed today are the next step in IFC's efforts to help India be a global leader in renewable energy and secure a clean, sustainable future."