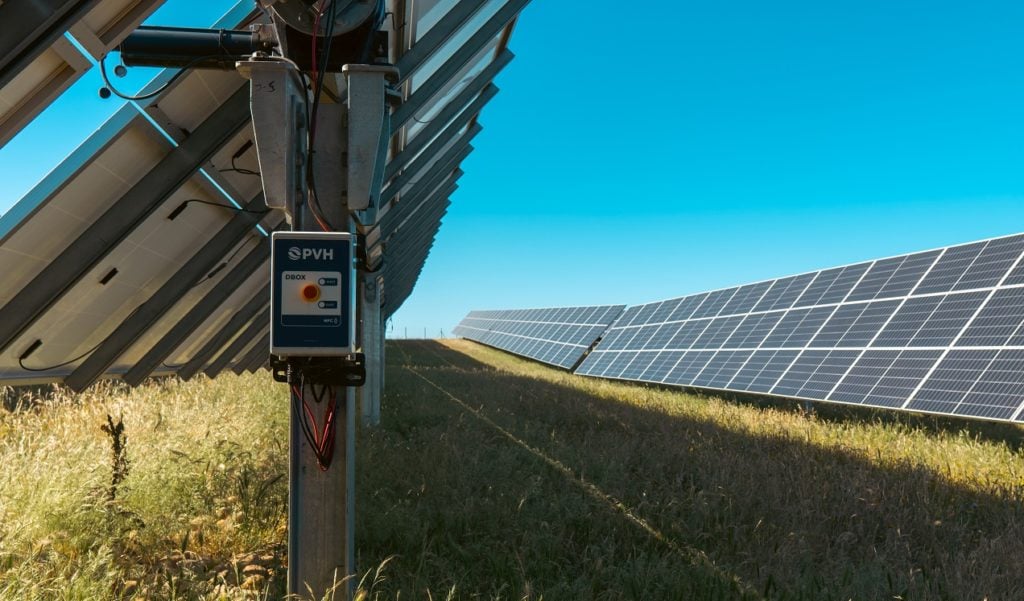 Spanish tracker manufacturer PV Hardware is aiming to reach more than 21GW of annual production capacity globally as it progresses with plans to open a new factory in the US next year.
The company currently has two wholly owned factories – in Spain and Saudi Arabia – with a combined capacity of 14GW. Having revealed plans last week to open a 6GW plant in Texas, the manufacturer has told PV Tech it expects that facility to reach 7GW per year.
"We're expanding quite nicely here in the US," said Michael Orshan, vice president of US sales at PV Hardware, with the company hoping to benefit from domestic content requirements included in the country's recently passed Inflation Reduction Act (IRA).
As well as providing manufacturing tax credits for the domestic production of tracker components such as torque tubes and structural fasteners, the legislation includes potential adders for PV power plants that meet certain domestic content requirements.
PV Hardware has sought legal advice on provisions included in the IRA, according to Orshan, who said "we're in a waiting period" for the Internal Revenue Service to define the IRA particulars. "Until then, we're really speculating."
A manufacturer of trackers, structures and control solutions for the utility-scale PV market, PV Hardware is part of Spain's Gransolar Group, which also owns solar EPC contractor GRS and energy storage systems provider E22.
PV Hardware has supplied its products to more than 370 PV plants, including some of the world's largest such as the Mohammed bin Rashid Al Maktoum Solar Park in Dubai, the Karapinar project in Turkey and the recently completed 590MW Francisco Pizarro plant in Spain.
Orshan, who previously held positions at rival tracker manufacturers Arctech Solar and Array Technologies, said the company will focus on providing its flagship Axone Duo single-axis tracker in the US.
The company is currently finalising the location of its Texas plant, which is due to be operational by June 2023.
According to PV Hardware, the company's approach of having fully in-house manufacturing allows it to control each aspect of its product and buy its own steel and electronics.
Orshan said some other tracker manufacturers have a strategy of contracting with companies that can fabricate whatever components they need. "We're different – we have our own factories," he added. "We have steel coils being delivered a couple of times a month… we have our own machines that make the different components."
With the IRA set to dramatically increase US solar deployment, Orshan said PV Hardware is dedicating "a lot of resourses" to growing its presence in the country.
US tracker manufacturers Nextracker and Array Technologies have revealed plans to scale up production since the IRA was signed into law.