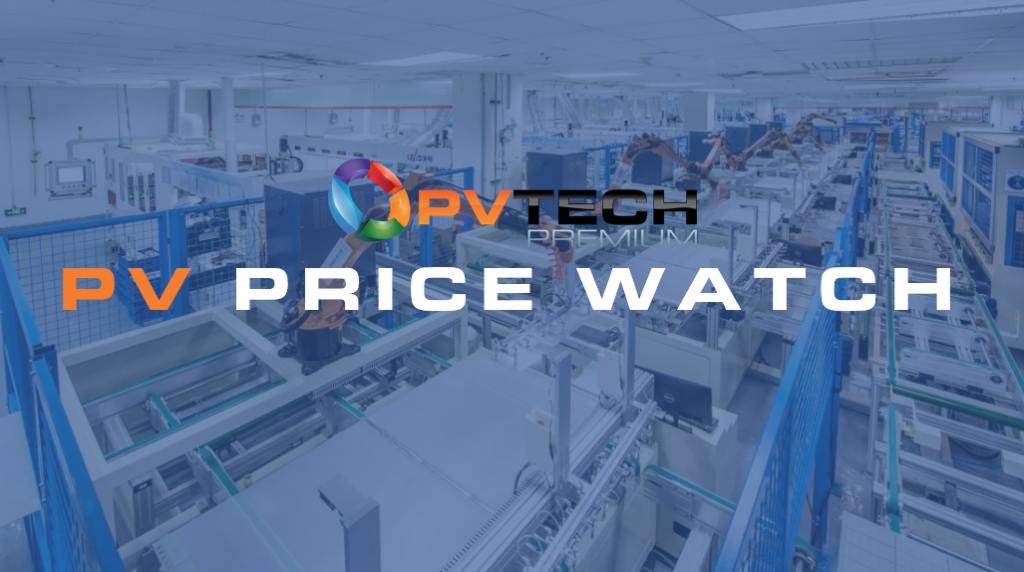 Spiralling upstream solar prices have continued this week, triggering the first PV module price rise in months.
Increases to the cost of solar modules recorded by numerous analysts this week, while marginal, are expected to trigger widespread project delays – especially in China – with prices not expected to fall for months yet.
Polysilicon prices this week jumped by a further 1.4%, reaching an average price of RMB291/kg. This price includes China's 13% sales tax, indicating a material price of RMB257.5/kg, or US$38/kg. However some prices this week have been negotiated as high as RMB297/kg, or US$38.85/kg without China's sales tax.
Prices have continued to climb sharply this month – albeit tailing off slightly in the past week – with production capacity said to be down by around 5% this month owing to a fire at an East Hope facility in Xinjiang late last month and maintenance works being conducted at other major polysilicon providers including East Hope, GCL and Daqo New Energy.
While full production capacity is expected to be restored in August – including any capacity still offstream as a result of the incident at East Hope's facility – prices are expected to remain high into next month.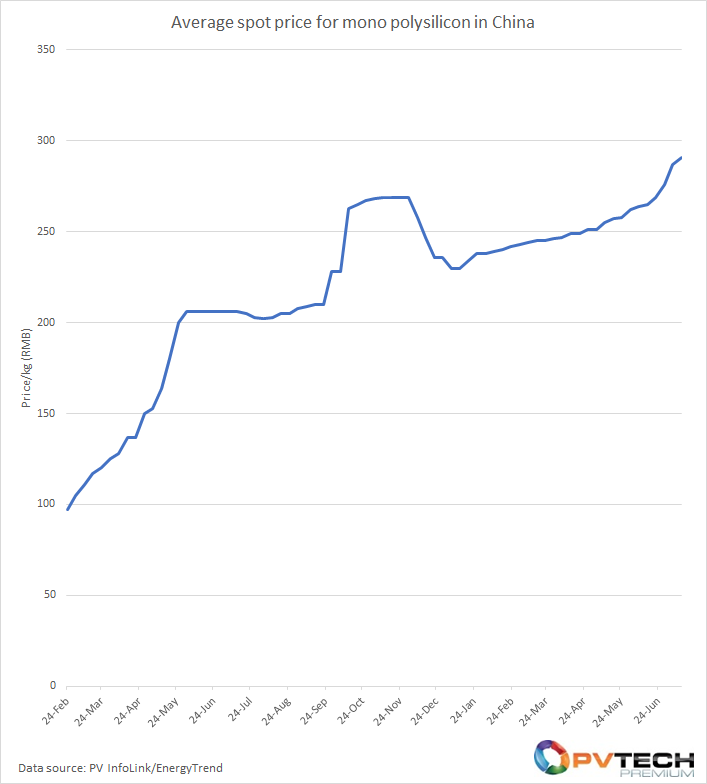 These cost spikes – the cost of polysilicon has risen 26.5% since the start of the year and 16% since May – have ricocheted throughout solar's value chain, sending PV wafer, cell and module prices upward.
After nearly two months of flat wafer prices, the cost of 166mm, 182mm and 210mm wafers jumped sharply last week, indicative of both an acceleration of polysilicon prices and industry concerns that costs would remain stubbornly high for months yet.
Prices have, however, remained flat this week.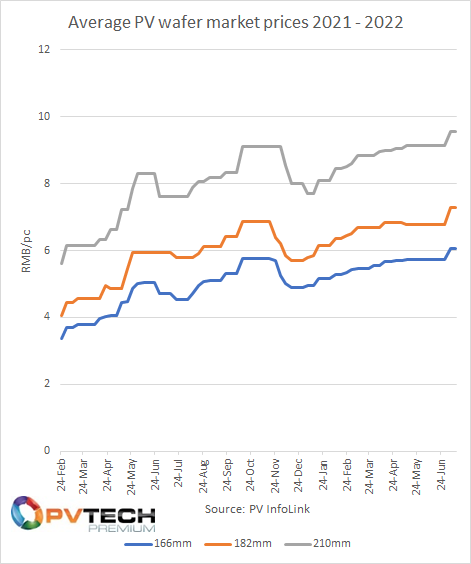 But the industry's concerns will now fall on solar module prices after they increased for the first time in months, climbing around 1% across the board.
Analysts including PVInfoLink, EnergyTrend and SolarBe all noted the price rise yesterday, with bifacial utility-scale modules using 182mm and 210mm cells rising to around RMB1.97/W (US$0.29c/W). In short, solar modules are about RMB20,000 (US$3,000) more expensive per megawatt than they were last week.
Furthermore, prices for modules bound for distributed solar projects in China – having also rose by around 1% to ~RMB1.95/W this week – are expected to climb to as high as RMB2/W next month.
EnergyTrend has noted the "tremendous pressure" module makers have been under of late and last week's PV Tech Premium Briefing email included reports that several module makers had elected to shutter some facilities on particular days in response to recent escalations in upstream pricing.
SolarBe has also reported this week that projects in China are being halted in response to the recent price hikes, with domestic appetite for modules at their new prices significantly weaker than appetite in Europe. "In terms of demand, overseas countries have stronger price tolerance and still support demand to a certain extent," SolarBe's note reads.