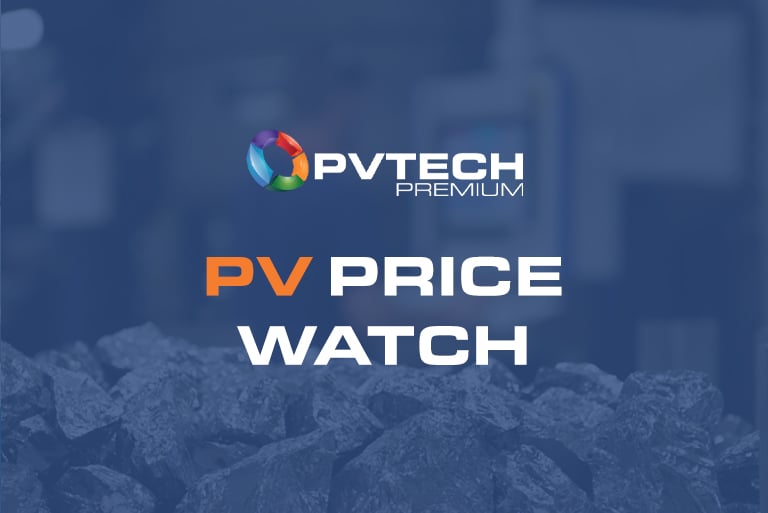 On 8 March, the Silicon Industry Branch updated the latest information on silicon material prices, which have fallen by as much as 4.8% year-on-year.
The average transaction price of mono recharging chips was RMB228/kg (US$32.79), with the lowest coming to RMB215/kg, a year-on-year decline of 4.8%. The average transaction price of mono dense poly was RMB226/kg.
Since entering March, silicon material prices have fallen mainly due to reduced trading volumes caused by high prices in February. Currently, the transaction price is RMB225/kg.
According to the Silicon Industry Branch, China's silicon material production capacity will reach 2.4 million tons in 2023, double that of last year. With abundant supply, prices are likely to go down.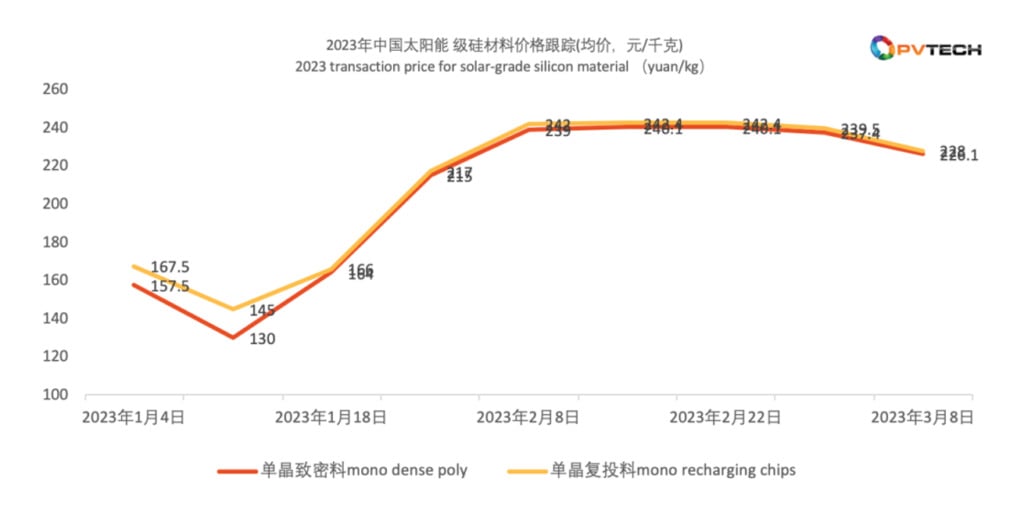 In order to secure supply, wafer companies choose to seal long-term orders, with the longest term reaching 2030. Considering this situation, institutions predict that silicon material prices will go down slowly in the future.
Wafer prices have started to stabilise since last week. M10 mono wafers (182mm/150μm) are RMB6.22-6.25 per piece, with the average transaction price at RMB6.23 per piece, the same as the preceding week. G12 mono wafer (210mm/150μm) prices range between RMB8-8.2 per piece, with an average transaction price of RMB8.2.
This week has seen tier-one companies raise their wafer operating rates. This comes after China's wafer production increased to 36.4GW in February, a month-on-month growth of 15.6%. Several n-type players such as TCL Zhonguan Yinchuan, Gaojing Yibin and Shuangliang Baotou have gradually improved their operating rates.