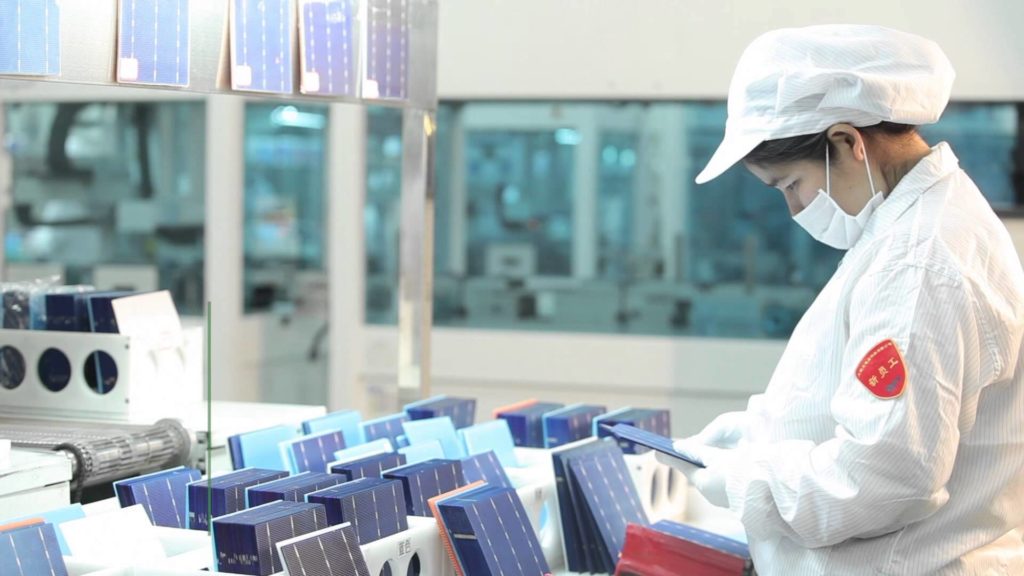 Silicon wafer prices continued to drop last week, according to figures from the Silicon Industry Branch of the China Nonferrous Metal Industry Association.
M6 mono wafers (166mm/155μm) were priced at RMB5.8-6 per piece US$0.83-0.86), with the average transaction price dropping to RMB5.99 per piece, a weekly decline of 3.7%.
For M10 mono wafers (182 mm/150μm), prices were quoted at RMB6.6-6.8 per piece, as the average transaction price fell to RMB6.77 per piece, down 5.45% on the week before.
Finally, G12 mono wafer (210 mm/150μm) prices were RB8.7-9 per piece. The average transaction price dropped to RMB8.88 per piece, a fall of 4.2%.
| | | | | |
| --- | --- | --- | --- | --- |
| Item | Lowest price | Highest price | Average price | Week-on-week change |
| M6 mono wafer (166mm/155μm) | 5.8 | 6 | 5.99 | -3.7% |
| For M10 mono wafer (182 mm/150μm) | 6.6 | 6.8 | 6.77 | -5.45% |
| G12 mono wafer (210 mm/150μm) | 8.7 | 9 | 8.88 | -4.2% |
Last week's silicon wafer spot prices (RMB per piece).
In terms of supply, most companies are lowering their operating rate. Several manufacturers cut operating rates last week, while others planned to reduce production loads and slow down capacity ramp-ups in December to address excessive inventory caused by oversupply.
However, since there is a delay for companies to reduce their operating rates, prices will not be significantly impacted in the short term. In the long run, it will help solve the mismatch problem of supply and demand of the industrial chain.
For demand, there are policy risks outside China where enthusiasm for purchasing cells is still not high.
At present, the mainstream cell trading price remains between RMB1.35-1.37/W. The trading price of long-term module orders is stabilised at RMB1.92-1.95/W, with a focus on the execution of previously signed orders.
Adjusted local pandemic control policies have stimulated end-user demands, which will benefit module manufacturers.
Overseas, the US Department of Commerce has preliminarily ruled that four of the eight Chinese companies under investigation tried to evade tariffs by processing products in Southeast Asian countries before shipping them to the US.
In response, the Chinese Foreign Ministry said the US's judgment severely damaged the stability of the global PV industrial supply chain and global efforts to tackle climate change, and will ultimately harm its own interests.
According to Chinese and overseas installation demand and Q4 Chinese module export expectations, the monthly demand for silicon wafers may remain weak.
In December, mono silicon companies plan to reduce operating rates, so the situation of minor supply surplus may be eased. Wafer production in December is expected to be about 34GW and oversupply will continue, so the price is expected to fall slightly.