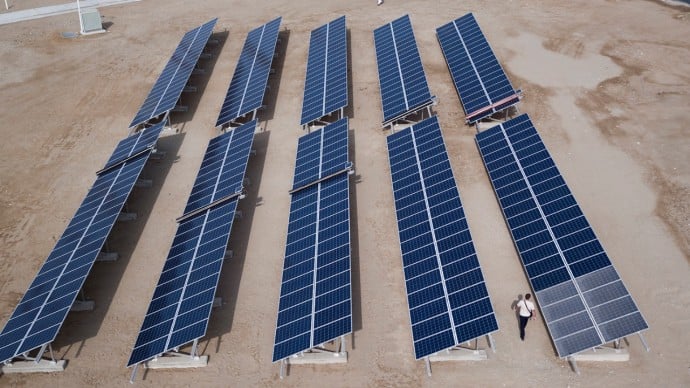 Saudi Arabian national petroleum and natural gas giant Saudi Aramco has enlisted locally-owned technology start-up NOMADD Desert Solar Solutions to develop waterless cleaning solutions for solar PV.
Under the technology licensing agreement, Saudi Aramco will allow NOMADD to integrate its own fully-automated waterless solar cleaning system with the cleaning system developed by Saudi Aramco's R&D team based at King Abdullah University of Science and Technology (KAUST). Traditional solar module cleaning can be very water-intensive, so a waterless solution would be highly suitable for the water-scarce desert environments of the Middle East.
NOMADD, which also happens to be funded by KAUST, will distribute the new technology across Saudi Arabia.
Back in January, it emerged that Saudi Aramco was bringing in foreign financiers to advise on a possible US$5 billion transition into a clean energy future as oil prices continued to plummet.
Jos van der Hyden, founder and chief executive officer of NOMADD, said: "NOMADD is excited to partner with Saudi Aramco, KAUST and other local institutions to bring this vision to fruition. NOMADD is gaining strong commercial traction in the solar industry, winning several industry awards for technology and leadership in the field."
This year has seen Saudi Arabian solar announcements concerning auctions, monitoring services, and net metering.